Crochet Basics: Floating Bobbles Stitch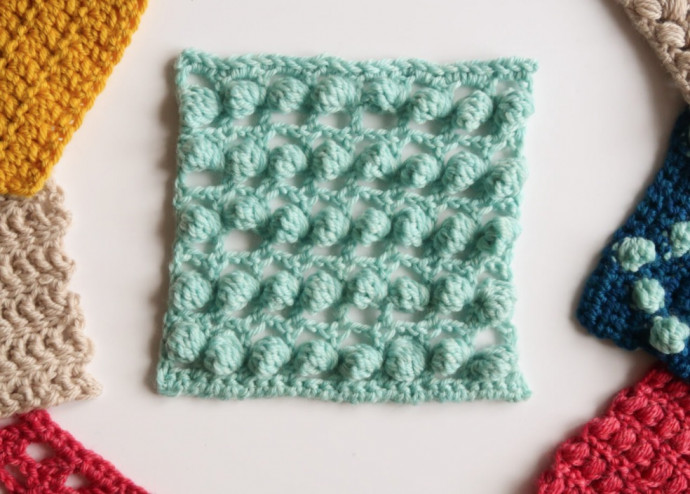 For a delicate look with a touch of whimsy, crochet instructions for Floating Bobbles are just what you need. The simple grid of chains is backed with beautiful round bobbles, creating a fun combination of lace and texture. This stitch is great for a scarf or for the edge of a garment. Discover how to make this beautiful stitch with today's step-by-step tutorial.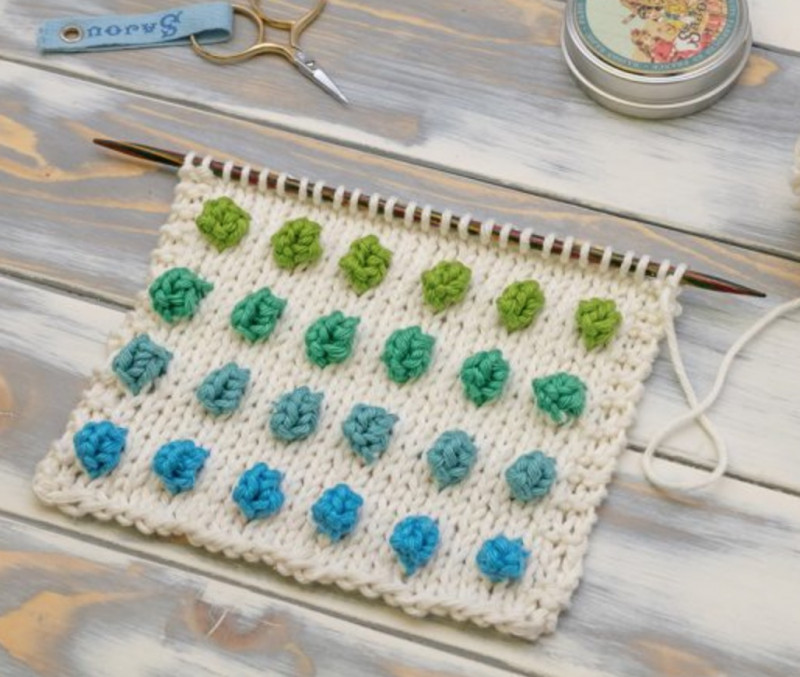 The Floating Bobbles Crochet Stitch Tutorial
With your 5.5mm / US I- 9 hook ch 26,
Note: To have a nice symmetry and keep the simple grid lattice, turning chain counts as a stitch for the floating bobble stitch.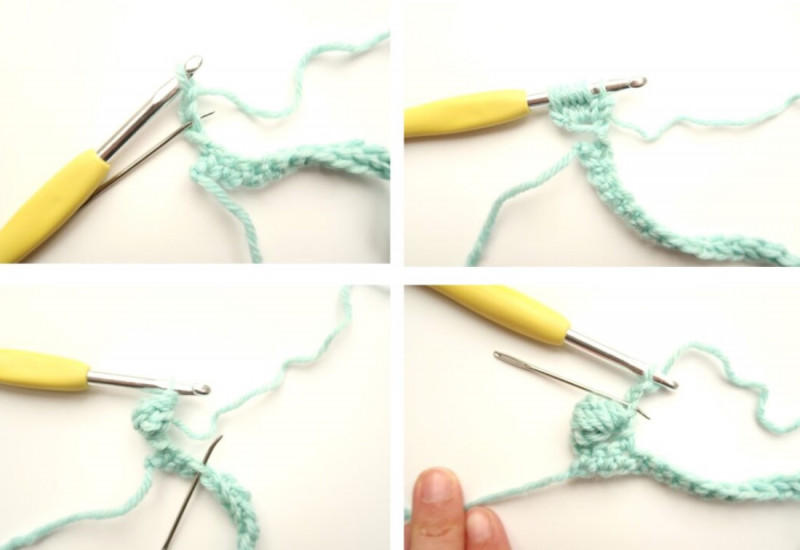 Row 1: Sc in 2nd ch from the hook, sc across, turn.
Row 2: Ch 5, bobble in the third ch from hook, skip 2, dc, [ch 3, bobble in third ch from hook, skip 2, dc] across, turn.
Row 3: Ch 4, [skip bobble, ch 2, dc in next dc], skip 2, dc in the 2nd ch below.
Repeat Row 2 and 3 until you reach 14.5 cm / 5.5".
Last Row: Ch 1, [sc 2 in the ch-2 space, sc in the dc] until last ch space, sc 2 in ch space, sc in 2nd ch from row below, turn.
Blocking
When you're done with the crocheting part, make sure to weave in all the ends.
To make your lace and bobbles crochet stitch pattern even prettier and help straighten your edges block your project lightly.