11 Helpful Uses of Paperclips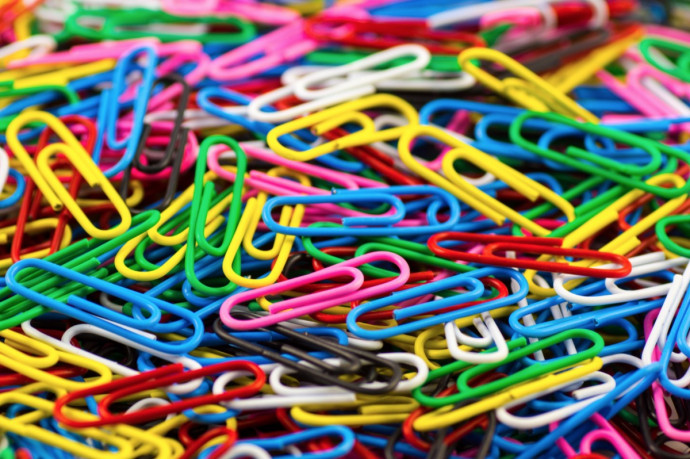 They may be called paper clips, but did you know that they have loads of uses outside the office too? Everyone has paper clips lying around, but few of us ever think of using them to solve common everyday problems. Today we're revealing some of our favorite uses for paper clips that we know you're going to find love. Discover new ways to use your paper clips below!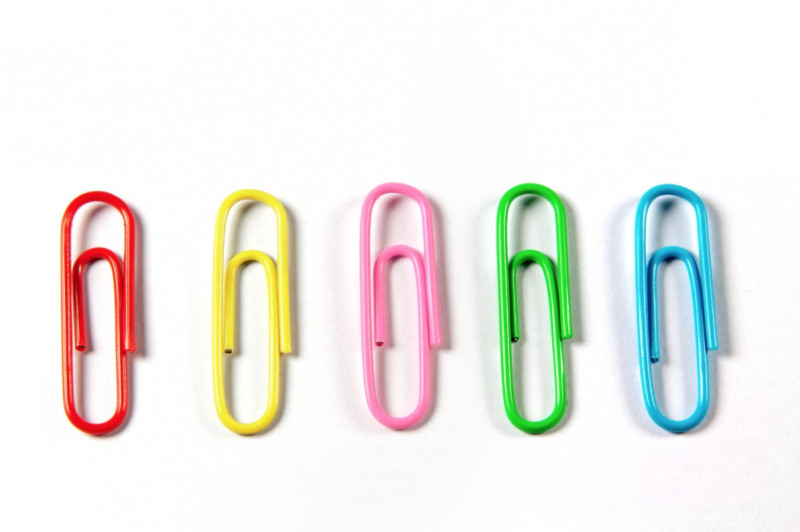 1. Remove hair from your hairbrush
Removing hair from your hairbrush is not a pleasant task, but a simple paper clip can make the task much easier.
Unfold your paper clip and it will quickly remove even knotted hair from your clogged hairbrush.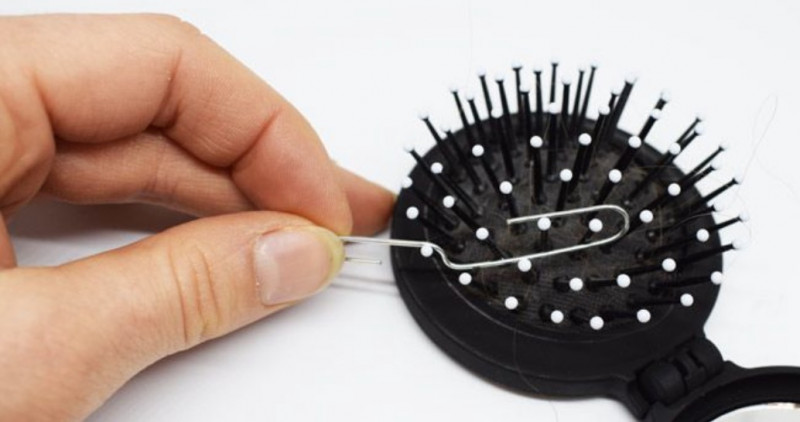 2. Hold flowers in place
Want to tie a stylish bouquet of flowers for a friend or for your own home? Metal floral wire can be expensive. If you do not regularly arrange flowers, it's not an investment you need to make. Unwind some paper clips, and you can use them to attach flower stems.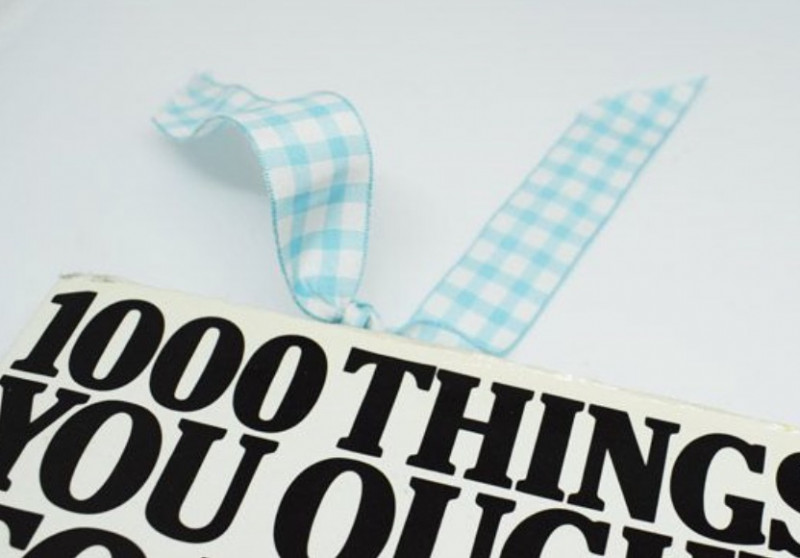 3. DIY bookmarks
Need a bookmark for emergencies? One of the best uses for paper clips is a DIY bookmark. A piece of ribbon and a paper clip are all you need to make a really pretty marker for your page.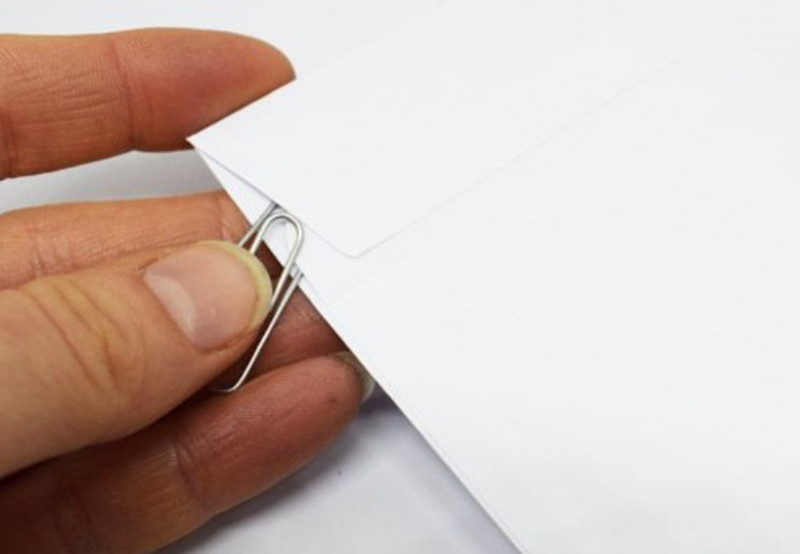 4. Use a paper clip to open an envelope
Another wonderful use of paper clips is to open envelopes. You do not need to invest in a letter opener if you have a paper clip lying around. Bend the metal open and slide it under the paper and along the envelope to open it flawlessly without unsightly tears.
5. Unclog a salt shaker
Slow salt shaker? Then you probably just need a little help. You can unclog salt shaker holes in seconds with a paper clip. This tip also works for clogged glue bottles and much more.
6. Uses for paper clips for kids
They may look boring, but paperclips are a cheap and amazingly fun way to improve your child's motor skills. A simple exercise like making paper clip necklaces will help your child focus and pay attention. And when they are done, they can decorate themselves with their creations!
7. DIY jewelry clasp
Oh - sometimes closing a bracelet can be so fiddly. If you do not have anyone to lend a hand, a paper clip might be just the thing. It really is amazing how much easier things get.
8. How to hide bra straps
Sometimes, even the prettiest bra straps can ruin a sophisticated look. You do not have to spend money on a brand new bra - you can transform your own with a simple hack and a paper clip. Pull your two back straps together and secure them with a paper clip to hide them behind a skimpy back.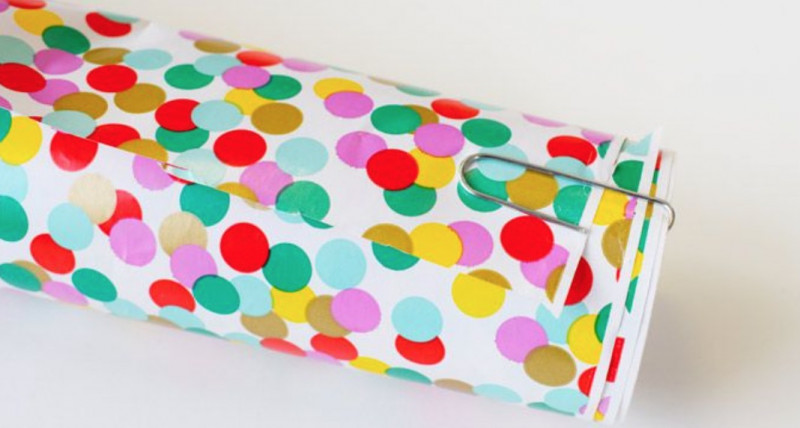 9. Secure wrapping paper
Here is another one of our favorite uses for paper clips: you can use them to secure rolls of wrapping paper. Wrapping paper can get messy quickly if you do not secure it properly. Not only does it look messy, but it can also cause your paper to get damaged. An easy way to secure the paper is to slide a paper clip over the end of the paper - this keeps everything nice and tidy.
10. Fix a zipper
Broken zippers are so annoying - not to mention embarrassing! Luckily, there's a quick, subtle solution to this dilemma and, you guessed it, it involves a paper clip. To fix your zipper, hook one end through the end of the zipper and the other around your trousers button. Now that's an (almost) lifesaving hack!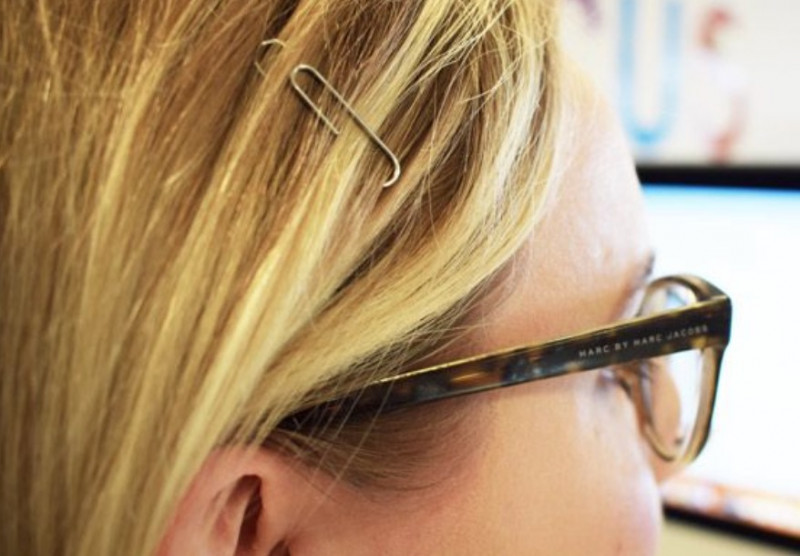 11. Emergency hair clip
We all find ourselves in an emergency messy hair situation from time to time. If you come to work with tousled hair and are called into a meeting, take a few paper clips into the bathroom with you. You can sneak them into your hair and tie back any particularly messy-looking strands. Now you'll be thankful for the collection of paper clips you have lying around in the bottom of your drawer.