Pantry and Food Storage Hacks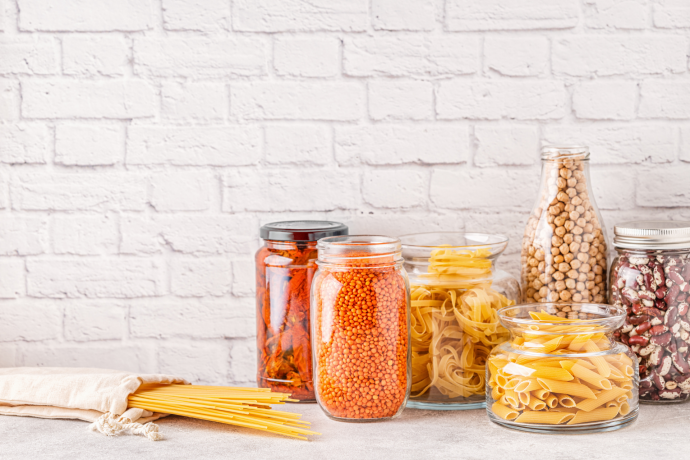 Kitchen pantries are the be-all and end-all when it comes to keeping countertops reasonably clear, and no matter how big your pantry is, you could certainly use a little more space. But what if you did not need pantry space at all, just some streamlined organization and storage solutions? We are here to tell you that it's probably the latter - and that's definitely good news, because it will make your pantry (and your life) much more efficient and tidy. Not to mention, your snacks will look even more irresistible and you'll probably never buy condiments twice again. Discover 7 pantry organization ideas below that will save your time.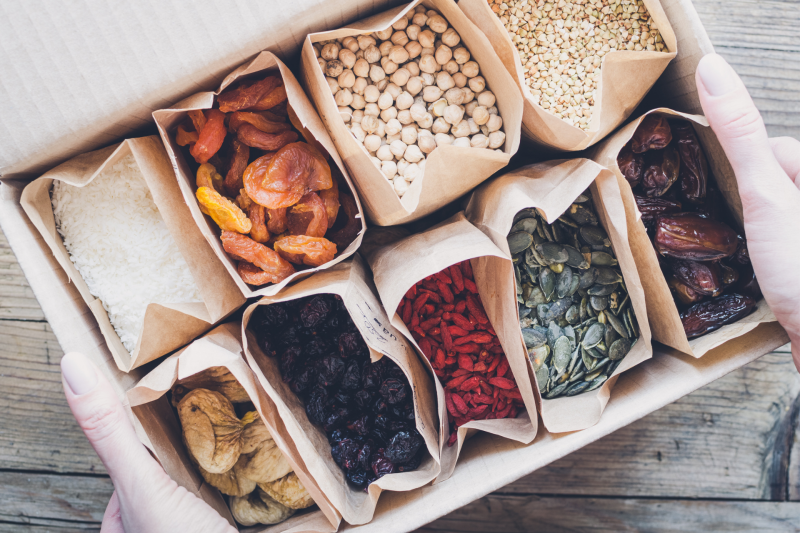 1. Keeping your pantries in their original containers creates a visual clutter, and it's hard to tell how much is left. Invest in clear containers with good lids to keep food fresh. On most smooth plastic surfaces, you can write the expiration date directly on the container with a dry felt-tip pen so you know when to replace the food inside.

2. Reuse glass spice jars as containers for sprinkles after a thorough cleaning. If you have several colors and varieties, they look pretty lined up.

3. Cookie cutters look attractive when collected and displayed in a large glass jar. Plus, the clear jar lets you see exactly where the cookie cutter is when you reach in.

4. If you have a staple food that you use frequently in a certain amount, put the entire package in a plastic container. Then stick a small, self-adhesive hook to the front of the container and hang a measuring cup the size you normally use from it.

5. Categorize your canned goods and group them accordingly in can dispensers. Label the shelf in front of each dispenser so you can find exactly what you need.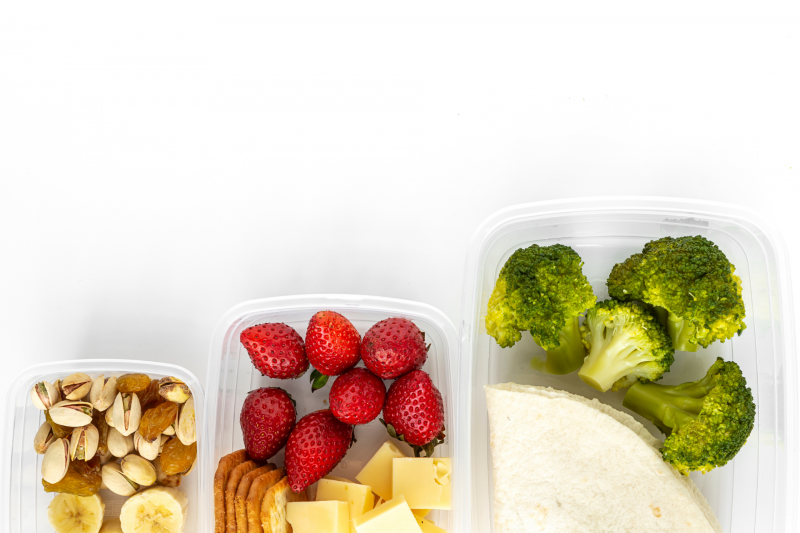 6. If you don't have a pantry, dedicate space in an easily accessible utility area such as the garage for additional storage of canned food or large-sized paper products such as paper towels.
7. How to make under-shelf storage baskets
These handy baskets make use of a typically overlooked space: the under-shelf area. Considered organizing gold, the space under your shelves can be used to stash a myriad of items. In your pantry, it's the perfect place for dressing packets, plastic wrap, aluminum foil, baggies, and more. In closets, it provides an area for accessories or winter gear. Use this quick DIY project for any area that has wire shelving and get extra storage right where you need it.
What you'll need
1 plastic front load letter tray with holes on the side large enough to fit nylon cable ties
4 (7") nylon cable ties
Scissors
INSTRUCTIONS
1. Place the tray under the shelf.
2. Thread the cable ties through the holes in the tray, one in each of the four corners, so they line up with the wire they are going to wrap around.
3. Loop the cable ties around the wires of the shelf and connect the two ends, pulling tight to secure the tray.
4. Use the scissors to cut the excess length of plastic from the cable ties.