Kitchen Organizing Tips & Tricks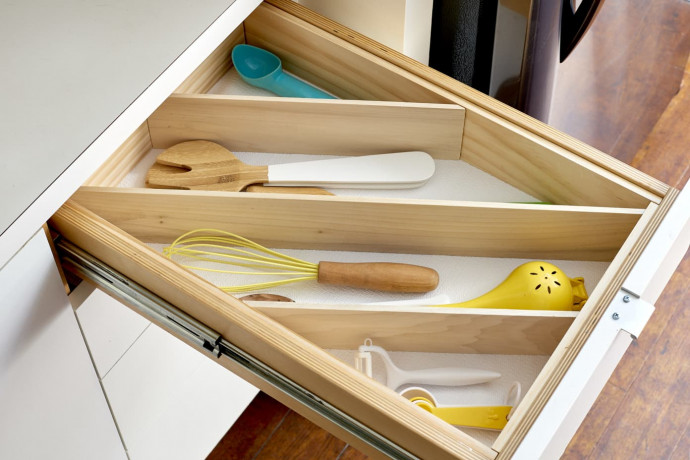 The problem with organizing the kitchen is that it's full of things, and those things are often different sizes and shapes - which means there's no magic solution that works for everything. It's a challenge! So it's no wonder that the internet is full of ingenious hacks to declutter the different areas of the kitchen. Here are some of the best ideas out there right now.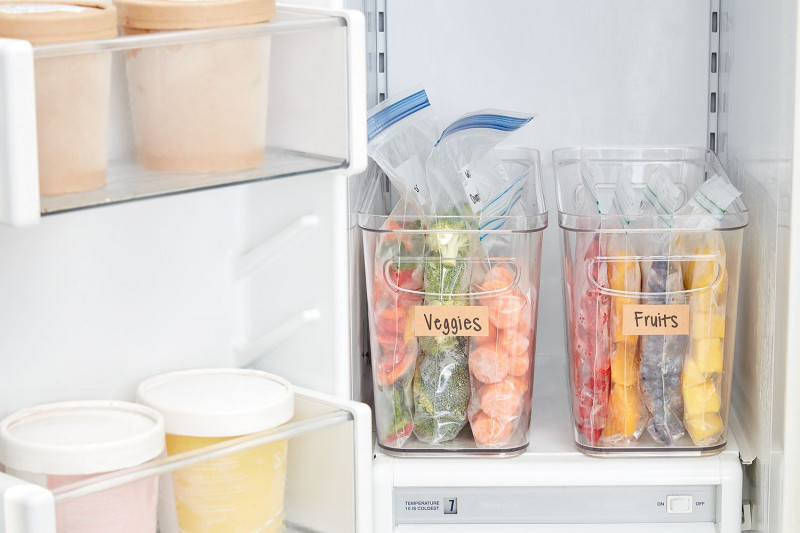 1. When loading your dishwasher, group similar silverware together in each basket slot so, when you unload, you can grab each utensil type and place it directly where it belongs.
2. Inexpensive yet sturdy placemats placed on refrigerator shelves make cleaning your fridge a cinch. Don't forget the shelves on the door as well. When a spill occurs or you're cleaning the fridge, simply remove and rinse it for easy cleanup.
3. Sort the condiments in your fridge into categories such as dressings, spreads, sauces, and sandwich toppings, and then arrange each category together on whichever shelf they best fit. Use a label maker to label the front of the shelf with the category so everyone knows exactly where to find each condiment.
4. When freezing food you've already prepared, lay the freezer bag flat so it remains that way. Once all the bags are frozen, they are much easier to stack on top of one another.
5. Install a wall-mounted plate or spice rack on the side of the island to increase storage space for cutting boards or other attractive pieces. You can also use wall pockets or magazine files (available in office supply stores) for the same function.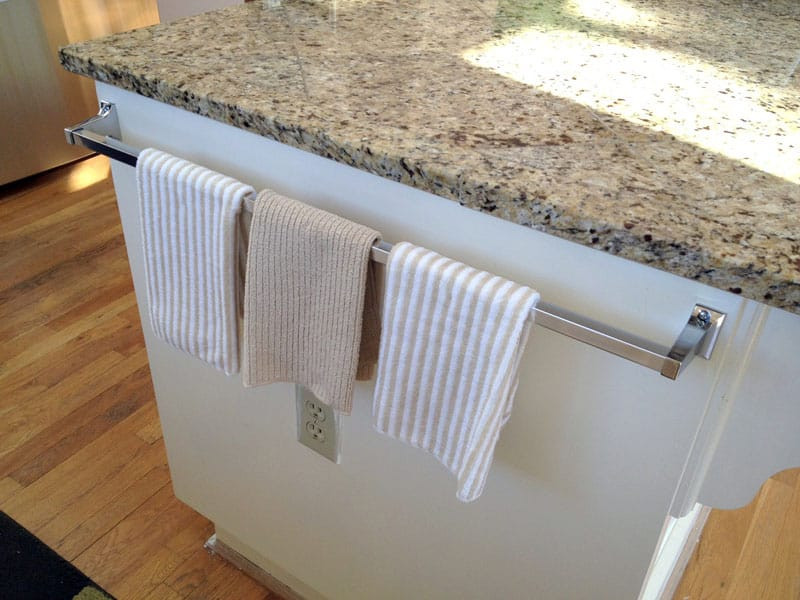 6. Install a towel bar on the side of your island and hang S-hooks from the bar. Use the hooks to hang cutting boards or utensils that have holes on the end. It's a great way to utilize the valuable storage real estate on the side of your island.
7. Use large horizontal baskets placed between the upper cabinets and the ceiling to hide items that aren't used often, such as bulk paper products, seasonal items, or special serving pieces. Label them with a pretty tag and it becomes decor.
8. Attach two towel rods across the inside of cabinet doors and tuck pot and pan lids between the rod and the door for a handy way to organize those hard-to-store lids.
9. Hot glue a clothespin on the inside of your under-the-sink cabinet door and use it to clip rubber gloves used for cleaning or washing dishes. You'll never have to search for your gloves again, plus they'll dry faster this way.