Crochet Basics: Crunch Stitch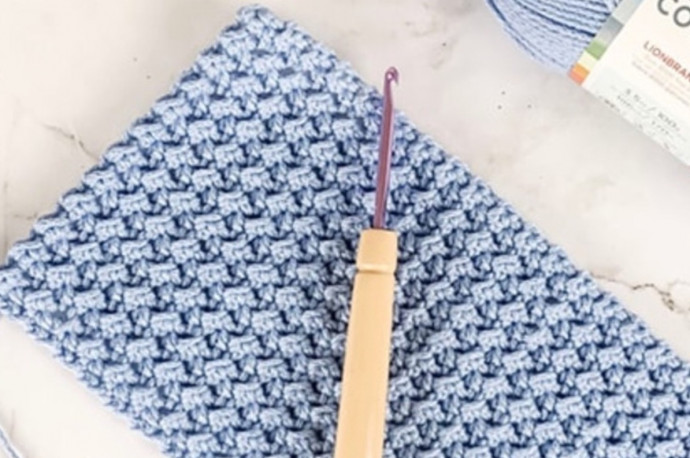 The Crunch stitch is a fast building stitch which offers a beautiful texture to any project. The crunch stitch consists of just two stitches which are repeated making it perfect for all skill levels.
One of my all time favorite stitches is the Crunch Stitch! I love it for the texture it brings and simplicity involved to make it. The crunch stitch is comprised of half double crochet (HDC) and slip stitch (sl st), that's it! This texture makes it perfect for washing and scrubbing. In fact, it is my favorite stitch to use for my wash cloths and dish cloths. It is also great for blankets, loveys, scarves..the list could go on and on. Let's get crocheting!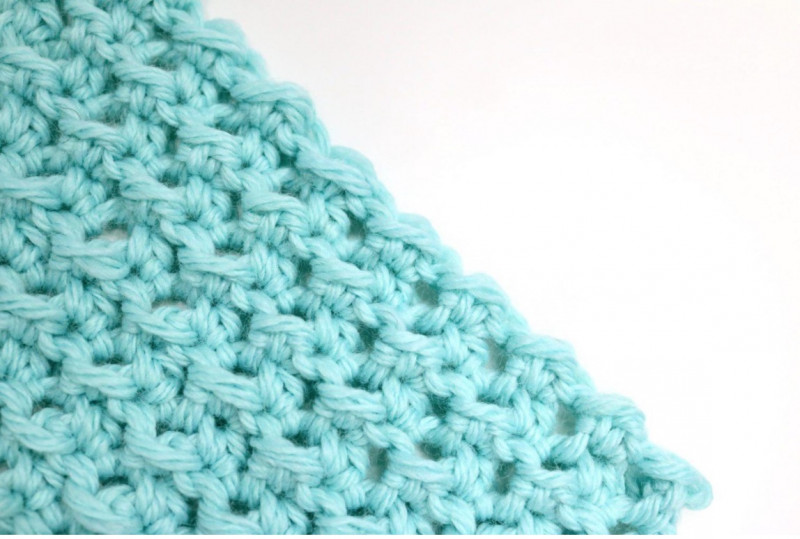 The crunch stitch is a crochet stitch worked in multiples of two that creates a more visually appealing texture to the fabric. It is made with a single row repeat of basic stitches, and works up at a medium speed.
The most difficult part of working with this stitch is getting the hook into the tight half double crochet stitches in the first couple rows. After about 3 rows, the tension across the stitches will start to even itself out and this won't be a problem anymore.
Since this stitch is a very short repeating pattern, it can be used in lots of different projects.
The pattern it forms makes the fabric very pretty to look at, and the way the stitches "crunch" down makes it nice and thick. Consider using the crunch stitch for things like hats and scarves.
Instructions:
Fsc 18, or any even number.
Row 1: Ch 1. Hdc into first fsc. Sl st into next fsc. *Hdc in next fsc, sl st in next fsc. Rep from * until end of row.
Row 2: Ch 1, *hdc into sl st, sl st into hdc. Rep from * until end of row.
Rep row 2 until your desired length.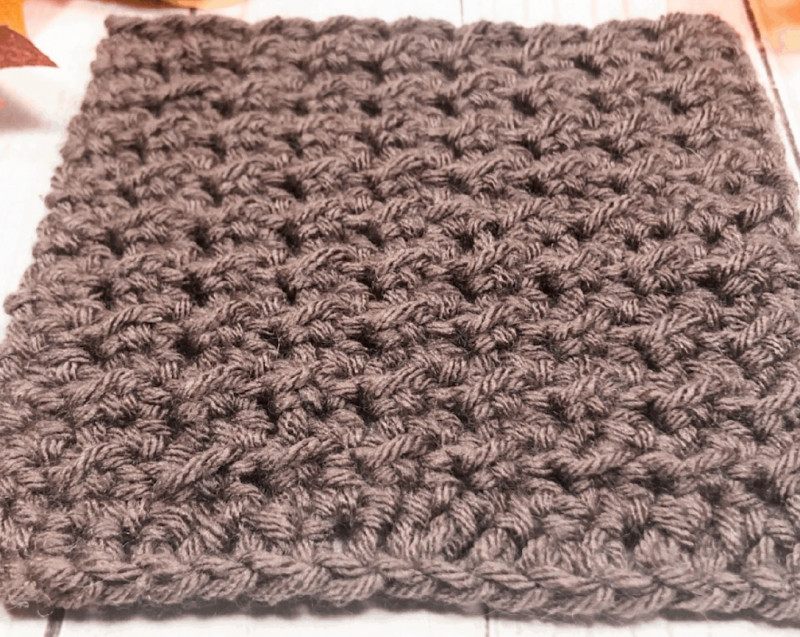 Tutorial
Make 18 fsc. Turn.
1. Ch 1 and hdc into the first stitch.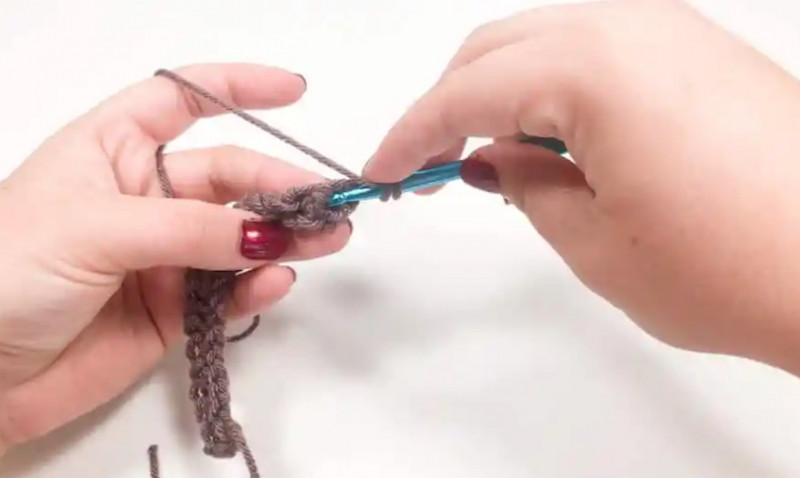 2. Slip stitch into the next stitch.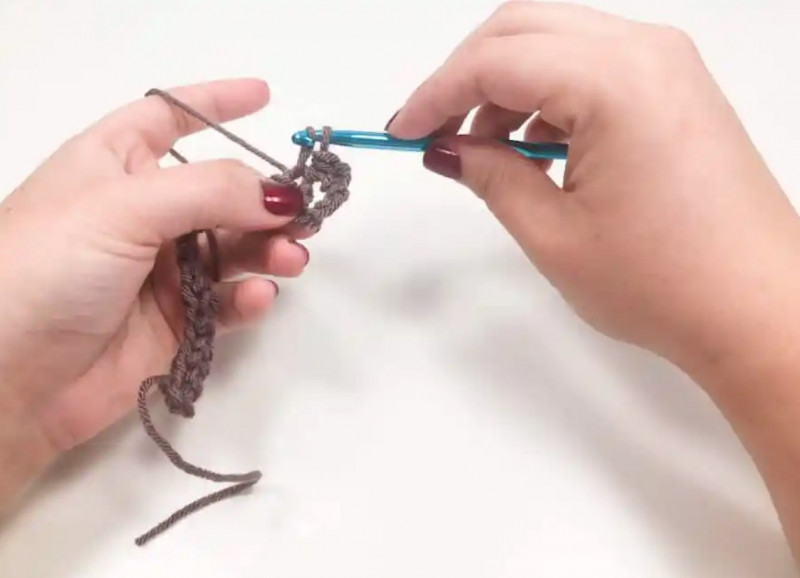 3. Alternate these two stitches back and forth until the end of the row. Since you have an even number of stitches, you should always start the row with a hdc, and end with a sl st. This will ensure that you're always making a hdc into a sl st from the previous row, and you're always making a sl st into a hdc from the previous row.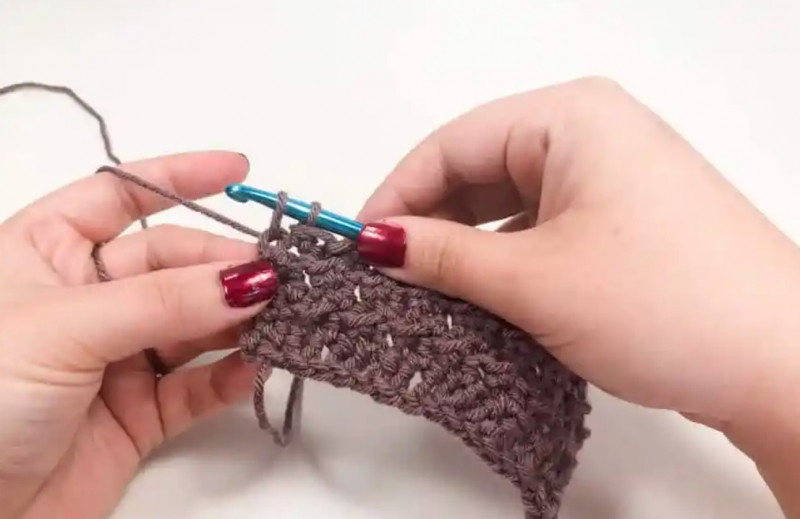 4. Continue repeating this pattern until your desired length.
Crunch Stitch in the round.
If there ever is a time you want to crochet the crunch stitch in the round, it is very easy to do!
You'll just want to make your foundation row in an even number and join with a slip stitch.
Next, just work the alternating hdc and sl sts around! One thing to keep in mind here is that in order to keep the same look in the crunch stitch, you'll want to turn at the end of each round. If you don't turn, the stitches will be be facing with the right side out every row, and the texture of the original crunch stitch will not be there.
I hope you have enjoyed learning how to crochet this fun and easy stitch pattern.