9 Different & Clever Uses for Your Home Appliances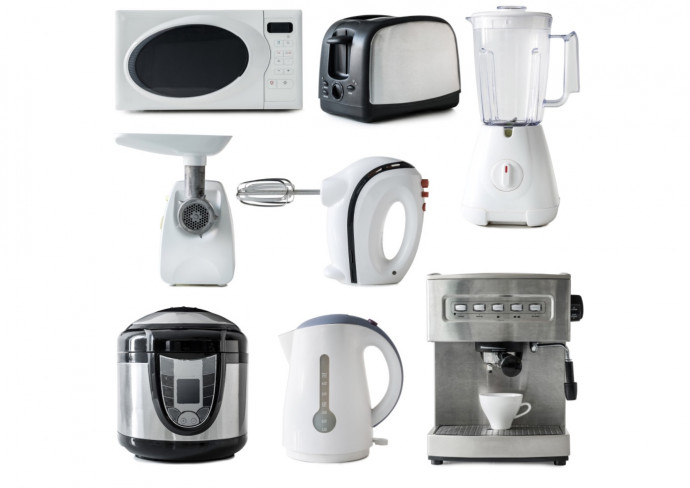 You probably have a lot of appliances in your kitchen. From preparing your meals to cleaning your dishes, they are there for you. They help you save time and are basically lifesavers. But did you know that these appliances can do so much more than what they are designed for?
And there are actually some surprising uses for your household appliance. Below, I have put together some tips and tricks you can use to maximize the usefulness of your appliances. They are all easy to try and will save you a lot of time. Try them out and let me know what you think!
1. Grind your meat with a food processor
A food processor can actually save you time when shredding cooked meats like chicken, pork or beef. And in just a few minutes, you'll have meat ready for tacos or a grilled meat recipe.
2. Sanitize your sponge in the microwave.
To easily sanitize your sponge, simply wet it and place it in the microwave for about a minute. The heat from the microwave will instantly kill bacteria and disinfect your sponge.
3. Bake bread with your Crock Pot
Who knew you could bake bread with your crock pot? All you have to do is put the batter mixture in the crock pot (make sure you line the bottom with wax paper), and let the humble appliance do all the work.
4. Use your dishwasher to cook fish and vegetables
Yes, you can cook fish and vegetables in your dishwasher. All you have to do is vacuum pack the fish or vegetables and place them in the top shelf of your dishwasher. Run the dishwasher on the hottest setting, and you'll have a steaming and delicious meal.
5. Make ice cream in your food processor
If you love ice cream, then you'll definitely be excited about how easy it is to make ice cream with your food processor. All you need is a bag of frozen fruit of your choice, yogurt, and honey for added flavor. Blend it until it becomes smooth and creamy.
6. A food processor is also the fastest way to make homemade pizza dough
You can also use your food processor to make pizza dough quickly. It cuts the kneading time in half so you can start baking.
7. Prepare anything you want in your waffle iron
Whether you want to make waffles, sandwiches, quesadillas, omelets, or even a pizza, the waffle maker has you covered. It's truly versatile and makes a quick meal.
8. Oatmeal hack for the coffee maker.
Enjoy a hot and hearty bowl of oatmeal with your Keurig. Simply place your bowl of oatmeal underneath and press start. Continue to get ready for the day while the hot water prepares your breakfast.
9. Powdered and chopped toppings with a coffee grinder.
If your recipe calls for powdered or crushed toppings, consider using a coffee grinder. Grind oatmeal, graham crackers, nuts, or any other ingredients you want to use and pulse for a few minutes to get the consistency you want.
It's always good to know that you can maximize the use of your household appliances. This means that you get a lot more bang for your buck and also save time. While there are many other uses for your household appliances, these nine great ideas from the list will make your life a lot easier. So give them a try and let me know what you think!