10 Brilliant Toy Organization Hacks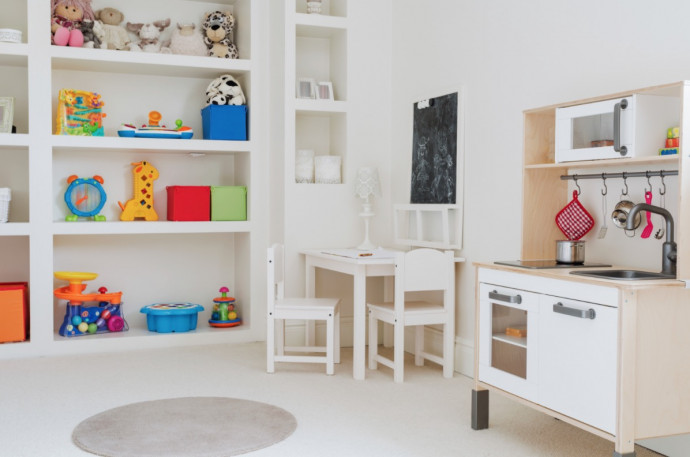 Organizing is a family affair and should be taught to children and incorporated into their routines during their early years so that they may develop effective organization habits for life. Since the organizing needs of kids are in a whole different realm than for adults, discover some useful hacks and tips that even toddlers can use. Now the entire family can keep toys, stuffed animals, and approximately 78,693 LEGOs under control and easy to find.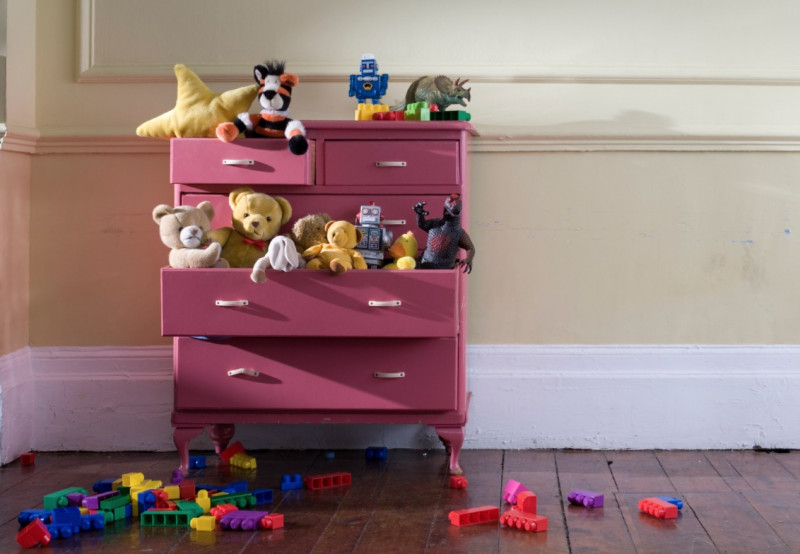 1. Keep doll outfits organized by placing them in zip-top bags and lining them up in a box or small bin.
2. Purchase half-wall planter baskets at the home improvement or garden store. Using wall anchors, mount them to the wall in groups for attractive (and out-of-the-way) toy storage.
3. Place doll outfits in sturdy plastic pockets in a large binder for an easy doll wardrobe.
4. Avoid the dreaded pain of stepping on a LEGO by using a fitted sheet as a space for LEGO play. When kids are done, pull up the corners and store out of the way until inspiration strikes again.
5. When storing outgrown shoes to hand down to younger brothers and sisters, label large zip-top bags with the size and type of footwear and fill. Then, stack the bags in large bins labeled "shoes" so whenever you need the next size up, you can find it instantly.
6. If you live in a home with multiple levels, have two baskets for collecting items. One should be placed downstairs with items that need to go upstairs and vice versa. At the end of the day, make it a habit to bring one up and the other down and have the kids put everything away in the appropriate place.
7. Make sorting and storing toys easy for nonreaders by using clear plastic bins so everyone can see the contents inside.
8. Use adhesive-backed hooks attached to the wall sideways to hold taut the ends of a piece of plastic chain. Clip stuffed animals or other soft small toys to the chain for cute wall storage.
9. Place painter's tape on the floor of the garage to designate "parking spots" for ride-on toys and bikes and watch your kids properly put away their toys in their new makeshift parking lot.
10. Make a LEGO brick wall at home by using plastic hexagonal candy jars, which allow the bricks to sit inside and not fall out. Attach a jar to the wall by the bottom so the opening is facing out. Fill each jar with bricks sorted by color. Now kids can "pick a brick" at home and you have a cool new feature wall.