Tunisian Mesh Crochet Tutorial
You often hear that Tunisian crochet is time-consuming, very dense, or difficult to master. While that is true for some Tunisian stitches, it is not the rule for all. This variation of the Tunisian Mesh stitch changes all of that! What Tunisian crochet stitch is perfect for lightweight crocheted fabric? This variation of the Tunisian mesh, that's what!
Tunisian mesh typically has a chain one in between each post or column, but with this variation we are omitting that chain to create a bit more sturdy fabric. This stitch is amazingly airy, lightweight, and super quick to work up. Because of the way we construct this stitch (without the extra chain between each "column"), the fabric created has a more stable feel to it than "regular" Tunisian mesh. Perfect for all sorts of things, but particularly for summer designs.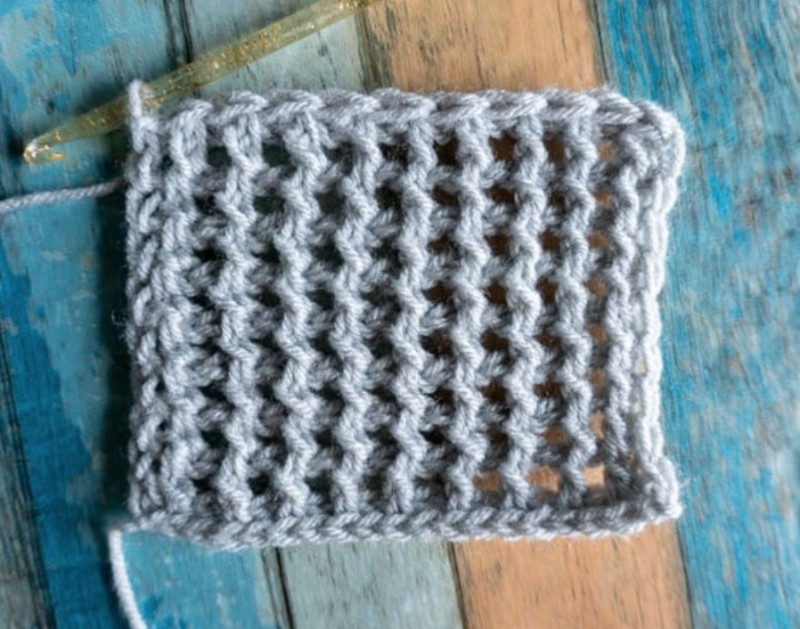 Instructions
To make Tunisian Mesh:
Chain an even number of chains.
Tunisian Simple Stitch first row.
For first actual mesh row (and all subsequent rows) * YO, TESS2tog * to end. YO pull up outside loop.
Backward pass: Ch-1, YO pull through 3 loops. * YO, pull through 2 * repeat between * * until only 4 loops remain. YO, pull through 3 loops, YO pull through final two loops.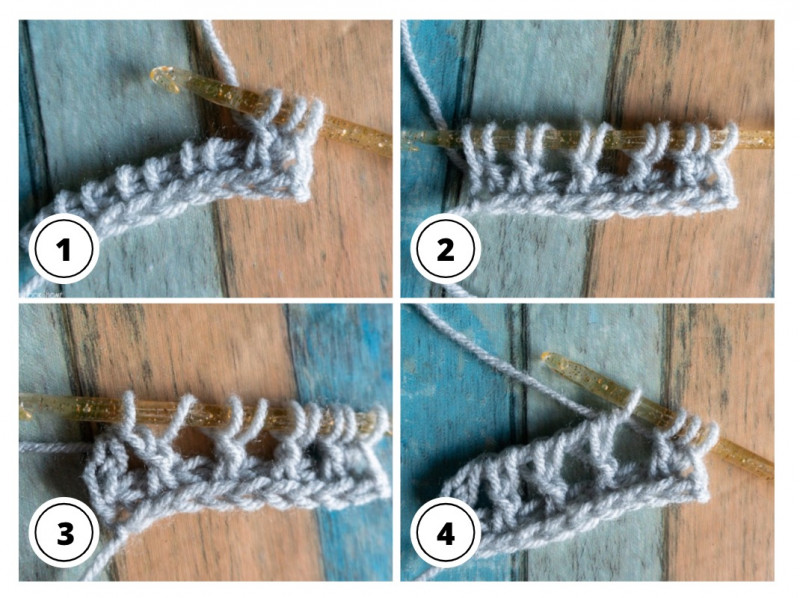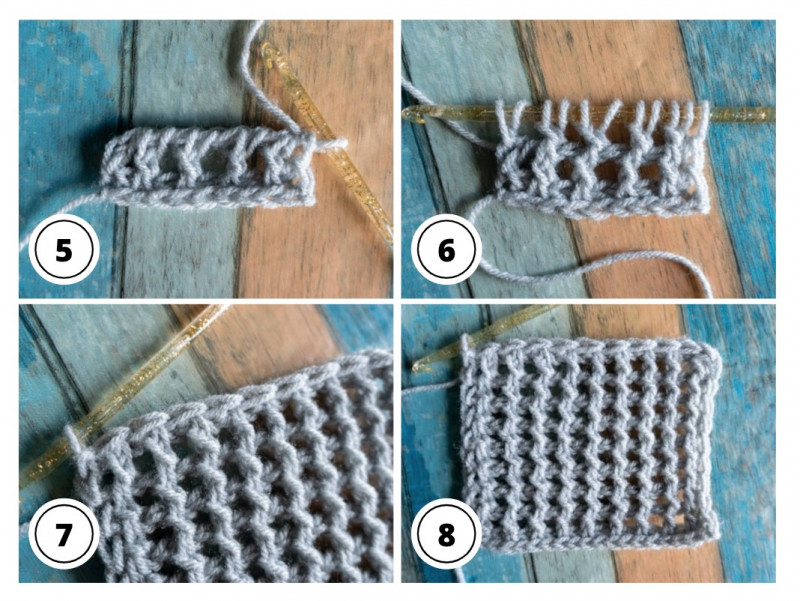 That's it! Keep crocheting steps 3 & 4 until the piece is as tall as you would like it to be.
When you are ready to fasten off, you'll slip stitch across the top just like you would with virtually any other kind of Tunisian crochet.
I do like to keep the established pattern of slip stitching two together, but because this creates fewer stitches than we had in the initial chain I like to keep those slip stitches nice and loose. When I tried it with a slip stitch into each individual vertical bar it made it flare out in an unbecoming way.
What will you use this gorgeous stitch for? I'm thinking I might make a large rectangle with a white or off-white fingering, sock or lightweight yarn and add fringe to the short edges. That would be such a drapey, lovely shawl to ward off the chill on spring or fall evenings.
Happy crocheting!