10 Ways to Use a Wooden Crate At Home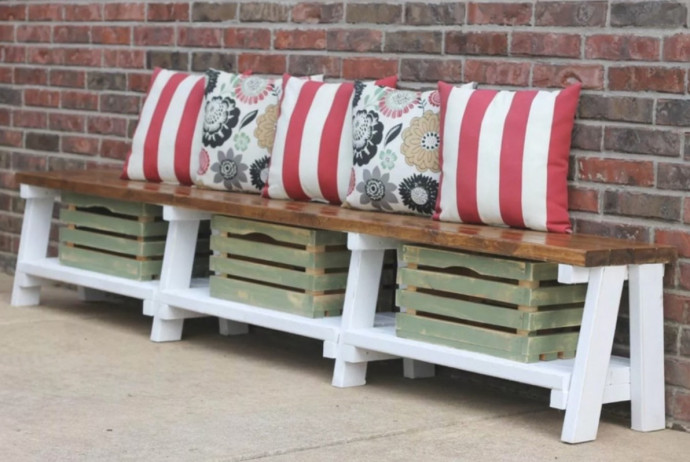 People collect wooden crates by salvaging them or by buying them for next-to-nothing at a craft store. Either way, there are numerous ways you can transform these crates beyond their intended use. Plain wooden crates can be found at just about any craft store. They're great for organizing because they can be decorated to match your personal style with just a good sanding and a coat of paint, stain, or stenciled wording on the side. Don't let their plain exterior fool you: wooden crates are the chameleons of the organizing world and can store just about anything!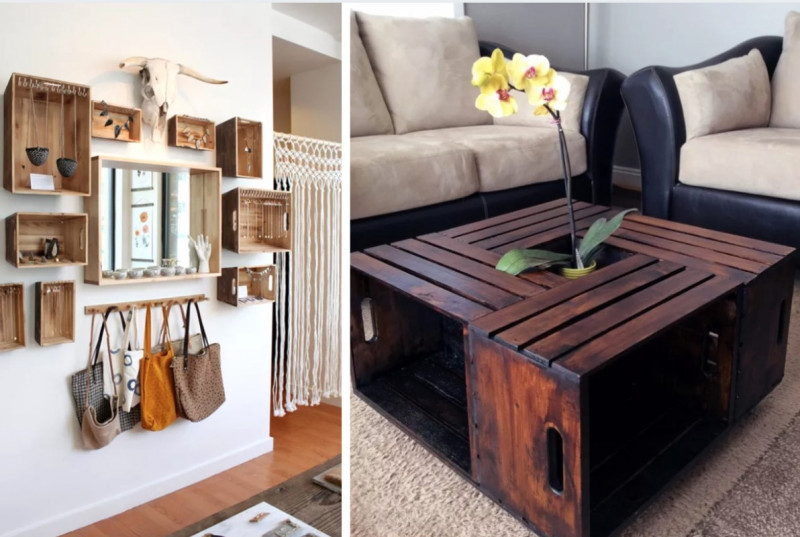 1. Add casters to the bottom for rolling storage crates that tuck easily under console tables, beneath desks, and in closets.
2. Add table legs (found in the hardware store) to the long side of a rectangular crate (with the open side facing out) and it becomes a new end table with plenty of storage to stash remotes and other common items.
3. Place a rectangular crate horizontally on a table with the open side facing you. Add beverage dispensers on top and fill the inside with glasses to create an easy beverage station for your next event.
4. Decorate and label plain crates to create hidden storage on bookcases, shelves, or kitchen carts. They're perfect for storing small appliances you don't use every day like juicers or mixers.
5. Place the tall side up for an impromptu nightstand or end table.
6. Add diagonally crossed shelves or a thrifted wine rack inside a crate to store wine bottles horizontally.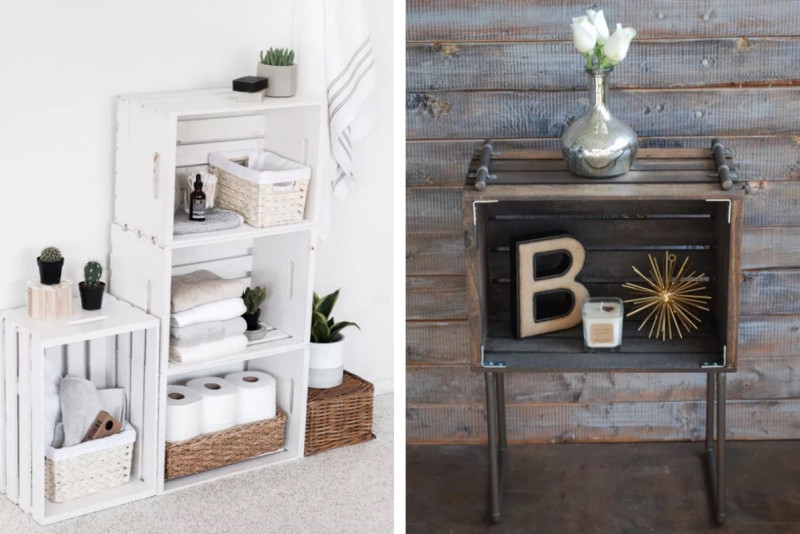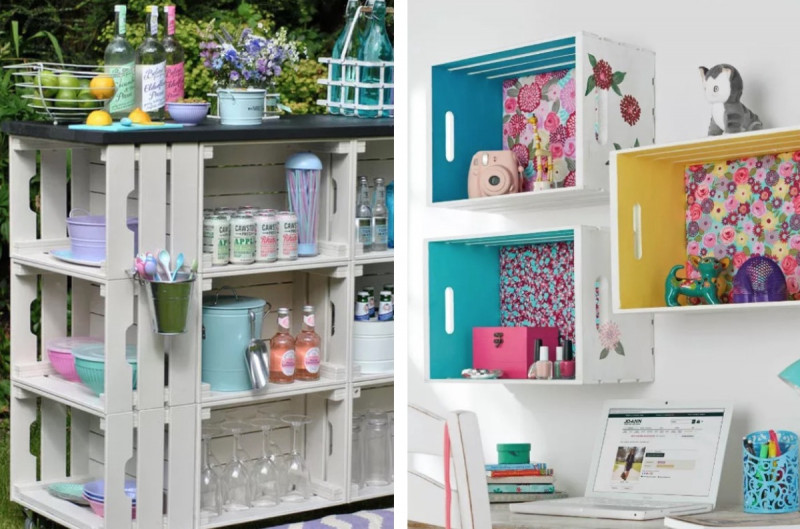 7. Easily sort your recycling by placing two or three crates side by side on the floor of the garage. Toss any recyclables in, and then carry them to the bins on recycling day. Add casters to the bottom of a crate to make it easy to roll it wherever it's needed.
8. Create screwdriver storage by placing a rectangular wooden crate on your workbench with the opening facing you. Drill holes down through the top of a wooden crate large enough to allow shanks of screwdrivers to fit through without falling out. You now have an easy way to store tools and a bonus storage space for gloves, sanding disks, or hardware.
9. Flip a crate upside down and add a pillow or cushion on top to make instant seating for kids that doubles as storage when not in use.
10. Stack two large crates on top of one another and attach them with mending braces in their back corners. Then stack and attach two more separately. Connect the two stacks with a board or flat door on top to create an instant desk with storage on either side.