10 Uses For Old TV Armoires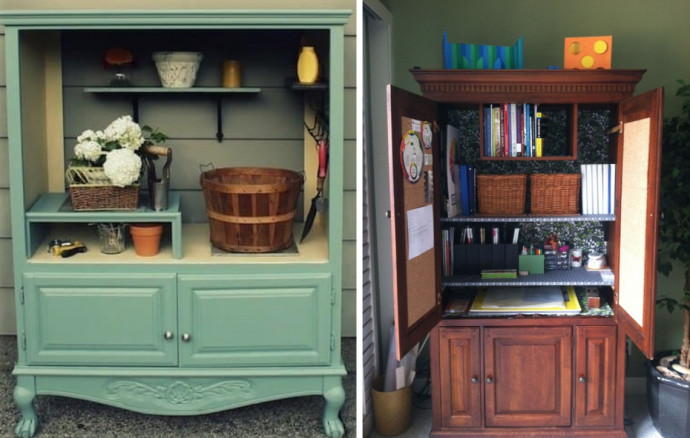 There was a time when armoires could be found in many homes because they served a purpose of hiding televisions while providing storage space. With the advent of wall-mounted TVs, they have become less popular though not less useful. The large area behind the doors is wonderfully versatile, and the drawers below provide abundant additional storage. Before you ditch your armoire, here's ten more ways to use them besides housing TVs. You may even find yourself scouting thrift stores for more of them! Discover 10 ways to use an old TV armoire.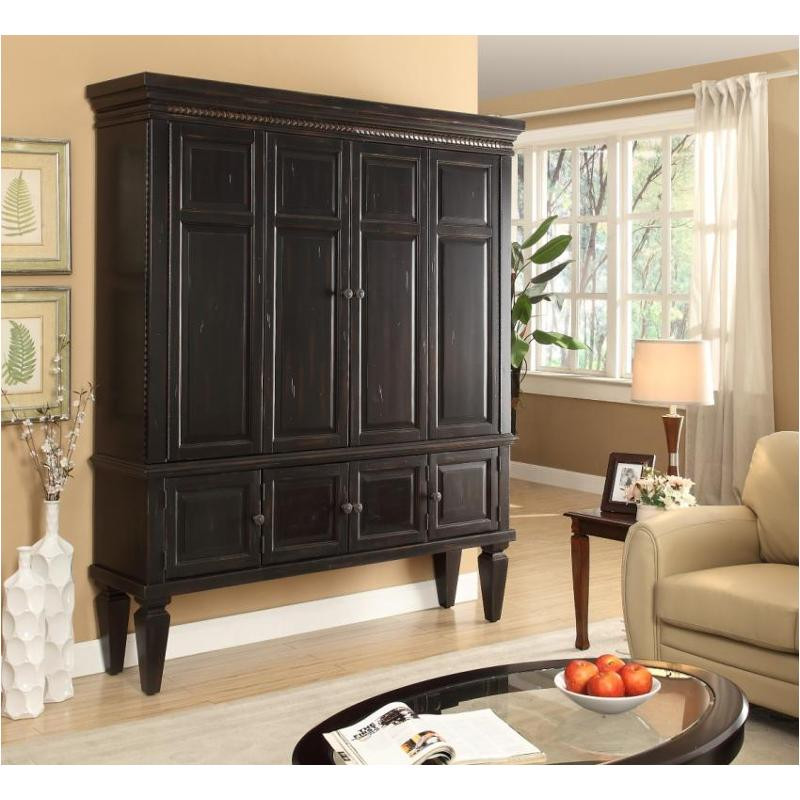 1. If you have the space, place one in your kitchen for storing small appliances, cookbooks, and pots and pans. You can convert the open space on top into a memo area with the addition of a corkboard or by painting it with chalkboard paint.
2. If you no longer need one to hold a television, put a clothing bar across the top of the interior to create an extra wardrobe space for hanging clothes. The drawers can also be used for additional clothing storage.
3. Even if the TV no longer lives inside, armoires are perfect for storing DVDs, video game systems, and board games.
4. Whether you have a fully dedicated craft room or just a corner to serve that purpose, armoires are an awesome way to store all your supplies. Your sewing machine can go in the cabinet space, with fabric and craft supplies in the drawers below. Mount spool holders or even a pegboard to the upper inside area to further organize everything.
5. Convert an armoire into a desk by placing your computer in the top space and a keyboard in the drawer underneath. Tuck office supplies and paper into the drawers below.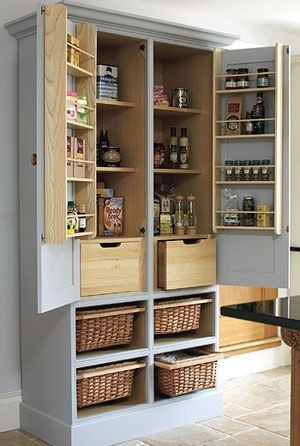 6. If you're lucky enough to have a large bathroom, make it look grand with the addition of an armoire. There's plenty of space for linens and towels as well as personal care products and styling tools.
7. Those who live in climates with cold winters can relate to the game of winter blanket bingo. Armoires can be used to store out-of-season linens when you need both winter and summer bedding.
8. Armoires can convert into handy potting stations. The open space is roomy enough for potting plants, and the drawers are perfect for stashing supplies and work gloves. Hang tools on the inside of the doors for easy access while working.
9. Armoires are great as a spare pantry. The open area can serve as a space for holding canisters and larger boxes like cereal while the drawers create a way to store cans and other pantry staples.
10. If you love to entertain, you'll appreciate the extra space an armoire provides. Convert the top section to a beverage or serving area, and hide tablecloths, linens, and safely stored china below.