3D Cluster Stitch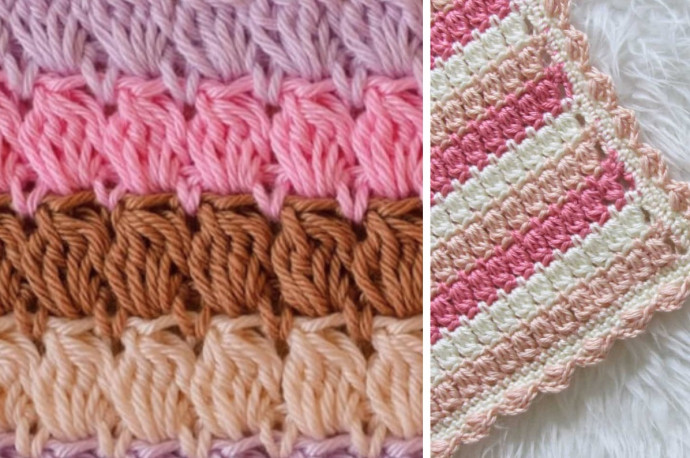 Many crocheters use this 3D Cluster Stitch combination in conjunction with crochet shells. It's a interesting and fairly easy crochet stitch that creates a dense fabric with a beautiful and reversible texture. It would work wonderfully for baby blankets, scarves, dishcloths and so much more. You should definitely give it a try! Even if you have only ever crocheted the most basic of crochet stitches, the 3D Cluster Stitch is pretty easy to learn and only takes a tiny bit of practice. Let's try!
Abbreviations
Ch: chain
Cl: cluster
Dc: double crochet
Lp: loop
St: stitch
Yo: yarn over
3Dc Cluster Stitch Swatch Pattern Instructions:
Begin with a chain as long as you would like your project to be, then add 2 more for a turning chain. (Note: I don't count my turning chain as a stitch.)
For a flat item or this swatch, you'll want an odd number of stitches. If you're working in the round, as in the XO Textured Toque or Cowl patterns, you'll end up with an even number of chains.
Row 1: Cl, *ch 1, sk 1, cl.*
Row 2: Ch 2, turn. Dc in each cl and each ch space across.
Repeat Rows 1-2 until you've reached the size swatch you'd like, or until you feel comfortable with the stitch.
Tutorial
1. You'll begin each cluster just like you would for a regular double crochet stitch. Yarn over, and insert your hook into the stitch from the previous row. Yarn over and pull up a loop. Yarn over and pull through two loops, and pause.
2. You'll have two loops on your hook. Next, we'll continue to make the 3dc cluster by repeating that process two more times.
3. Yarn over, insert your hook into the same stitch, yarn over and pull up a loop. Yarn over and pull through two loops. That will leave three loops on the hook.
4. Repeat that once more, and you'll be left with four loops on your hook.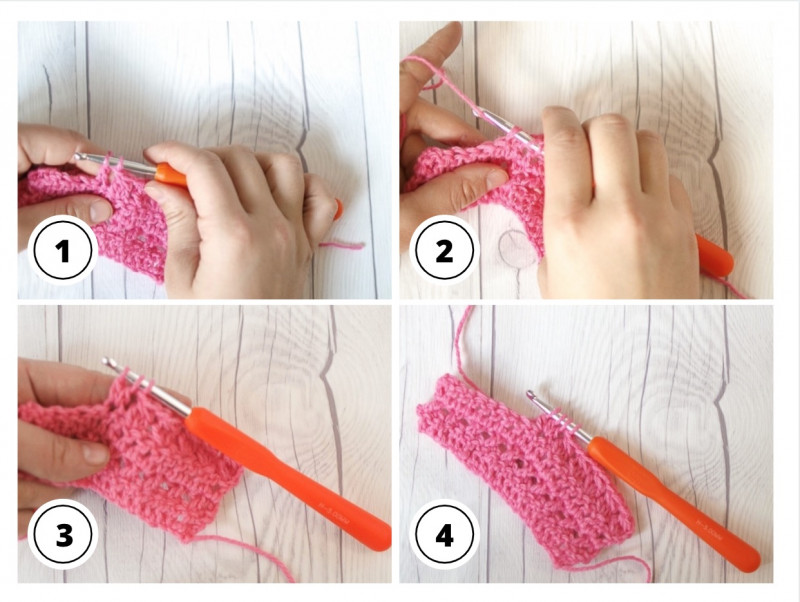 5. Now, yarn over and pull through all four loops on your hook to complete your cluster stitch.
6. Chain one and skip one to allow your cluster stitches some breathing room.
Then, simply repeat across the row, alternating 3dc cluster stitches and chain stitches.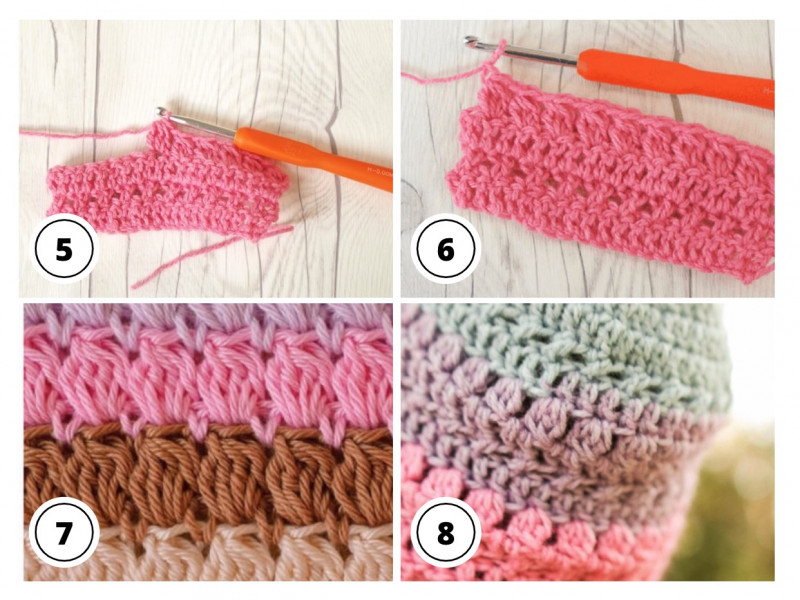 And that's all there is to it! Did you enjoy practicing the cluster stitch? I'm sure I'll be using them in lots of future designs, because I really like how it adds volume and texture while still allowing air to pass through the finished garment.