10 Ways To Repurpose Ladders at Home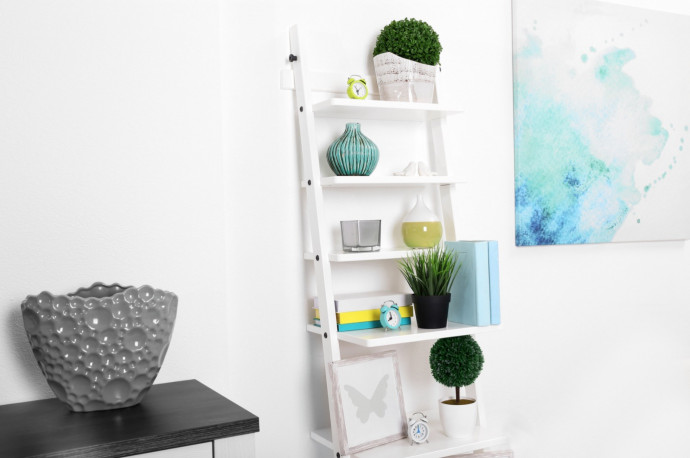 Ladders can be found in almost any garage or storage shed, so let's make them work double duty. With a few tweaks, they are especially great for display and storage. You can use a vintage ladder for a relaxed vibe or make your own. No matter which type you choose, you're going to love this on-trend household workhorse. Discover 10 awesome ways to repurpose ladders at home!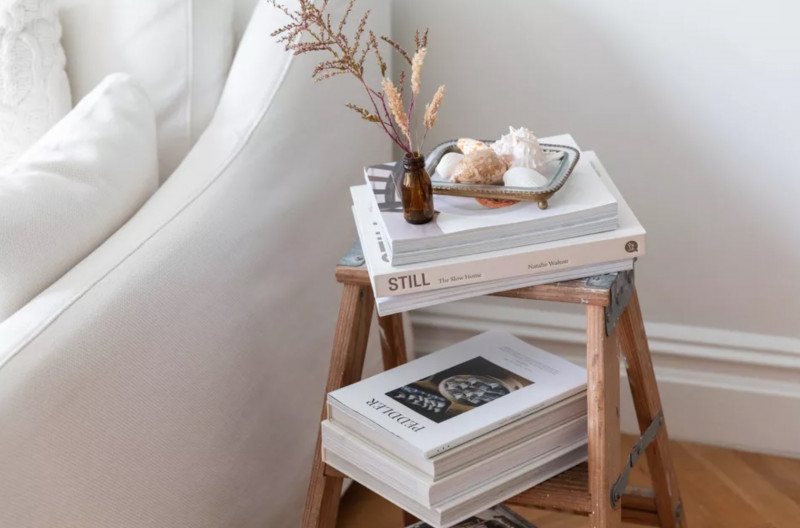 1. Create a tall and chic bookcase using two stepladders of equal height and some planks. Place the ladders parallel to one another with the steps facing each other. Attach planks across the steps for the shelves, and voila, a nice tall bookcase!
2. A smaller version of this is to use just one open stepladder and place it with one flat side against the wall. Slide planks over the rungs on both sides to create shelves down the middle.
3. Take a cue from fancy stationery stores and use ladders to hold wrapping paper draped over the rungs.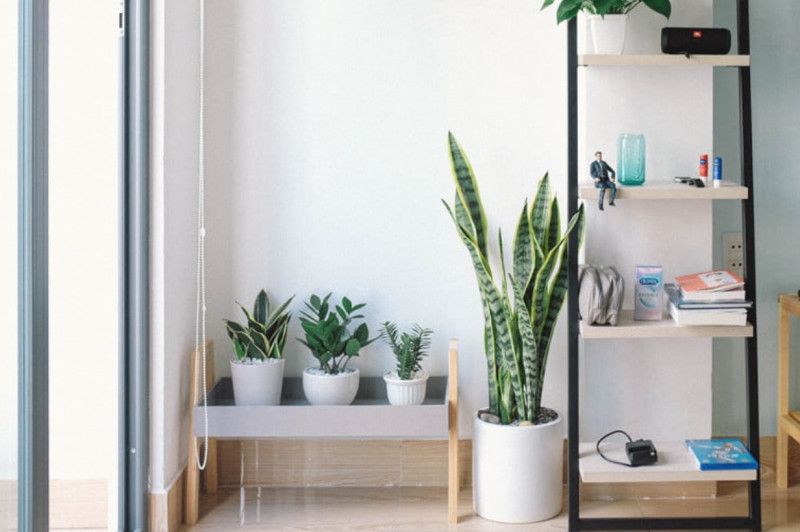 4. Towel storage is easy when you drape towels over ladder rungs in the bathroom. You can mount it to the wall or use a leaning one.
5. If the rungs on your ladder are thin, you can use S-hooks to hang just about anything from them—mugs, scarves, belts, you name it.
6. Hang a ladder parallel with the ceiling and create a pot rack by using S-hooks to hang pots and pans.
7. Similarly, you can hang it from the ceiling and use it as a drying rack for laundry.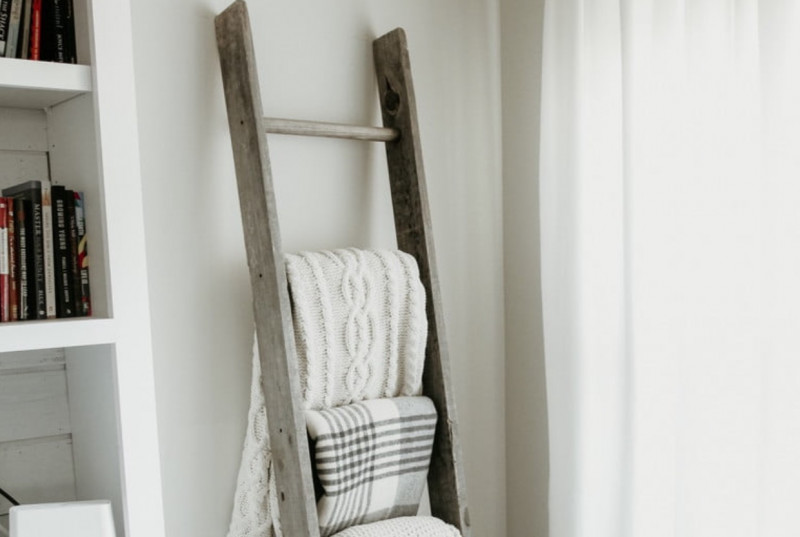 8. Lean a ladder against the wall and slide magazines over each rung for a cool and unique magazine rack.
9. If a temporary wardrobe rack is needed (such as a rack to hang clothes at a yard sale), set up two stepladders of equal height and use duct tape to secure a broom handle in between the topmost steps. Hang your clothes on the pole and you have a handy hack to store or display clothing.
10. If you have high-heel shoes, you can slide the heel over the rungs of an extension-style ladder with the toes pointing down for vertical shoe storage.