Bedroom Tips for Comfortable Sleep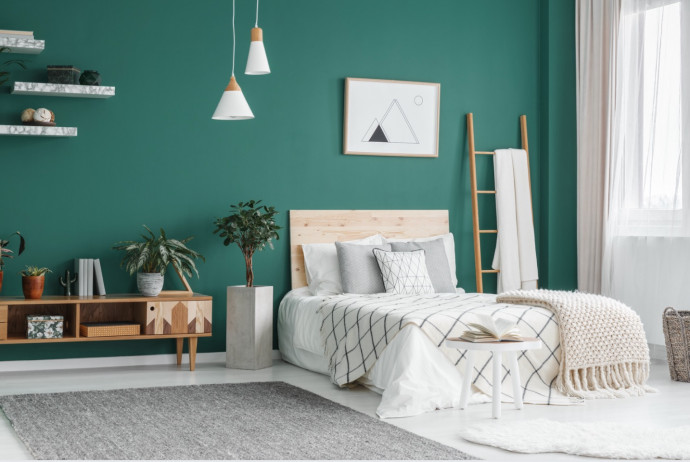 Sleeping well directly affects your mental and physical health. Fall short and it can take a serious toll on your daytime energy, productivity, emotional balance, and even your weight. Yet many of us regularly toss and turn at night, struggling to get the sleep we need.
Getting a good night's sleep may seem like an impossible goal when you're wide awake at 3 a.m., but you have much more control over the quality of your sleep than you probably realize. Just as the way you feel during your waking hours often hinges on how well you sleep at night, so the cure for sleep difficulties can often be found in your daily routine.
Unhealthy daytime habits and lifestyle choices can leave you tossing and turning at night and adversely affect your mood, brain and heart health, immune system, creativity, vitality, and weight. But by experimenting with the following tips, you can enjoy better sleep at night, boost your health, and improve how you think and feel during the day.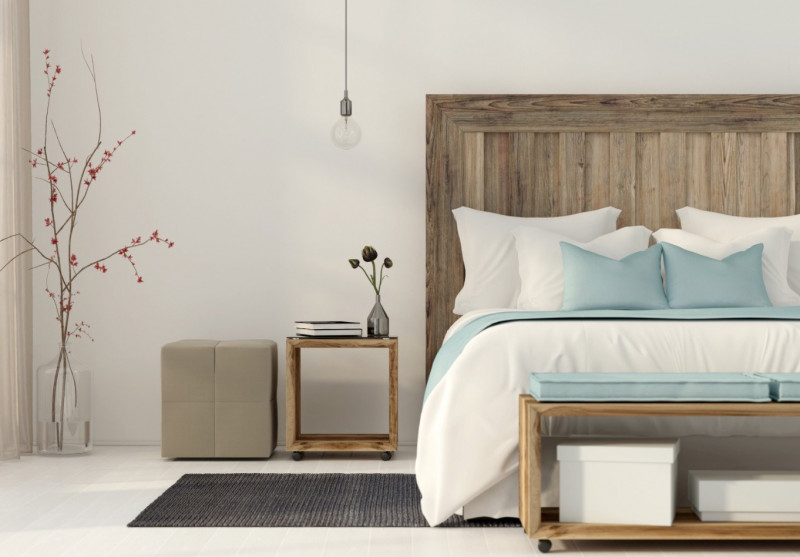 1. Keep away clutter such as exercise equipment or a television from your bedroom. If you must keep them in the bedroom, house the TV in an armoire that can be closed when not in use or the treadmill behind a folding screen. Doing so keeps them from being dust collectors and also eliminates needless visual clutter.
2. Most people read only one book at a time, so reduce nightstand clutter by keeping just that one book on top. Store the rest in a bookcase or inside nightstand drawers so that the avalanche of books that used to occupy the top will be a distant memory.
3. Place a storage bench at the end of your bed to store blankets and extra pillows. It also serves as a good place to sit while getting dressed or putting on shoes.
4. Luggage racks come in handy if you have guests often, but you can also repurpose them as nightstands (and extra storage) by placing a hard-sided vintage suitcase or large tray on top. Store items in the suitcase, and top with a pretty vase or a few books.
5. Stack vintage suitcases on top of one another with the smallest on top and use as a nightstand. You can even paint them all so they look cohesive and use them for extra storage.
6. Instead of throwing your pajamas over a chair every morning, fold them and place under your pillow instead. Your bedroom will look neater and you'll always know where to find your pj's.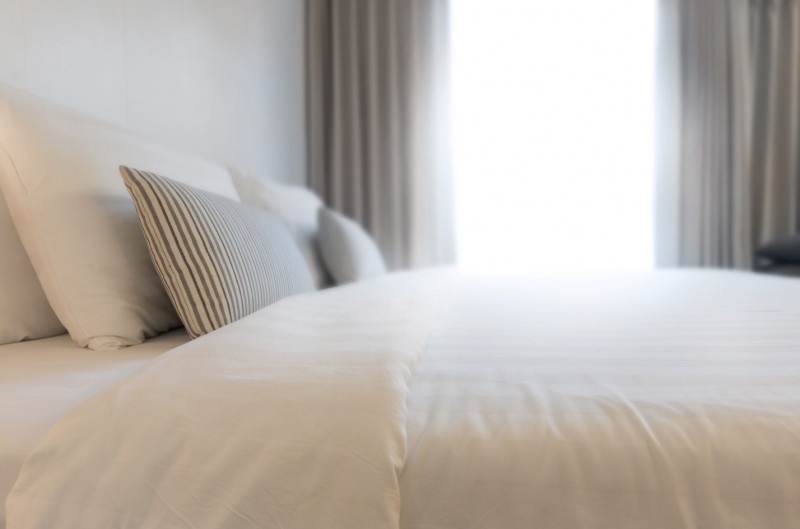 7. Color-code your sheet sets by size so that all the king sheets are the same color, all queens another, etc. This way, you can instantly pull out the correct-sized sheets without having to check the tags. Buy two sets of sheets for each mattress in your home, one to keep on the bed and one in the linen closet, to make sure you have enough on hand.
8. A time-saving trick on laundry day is to wash your sheets and then place them right back on the bed after drying, so you can skip folding. It's still a good idea to have an extra sheet set per mattress just in case, but this "lazy" trick is a favorite in our home on laundry day.
9. Storage under the bed is perfect for seasonal items that you know you'll use eventually, but you don't need every day. It's also a great place for larger items due to the square footage available under your bed. No matter what you place under your bed, it's a good idea to keep it in a flat plastic bin or bag, so it doesn't fall victim to dust bunnies.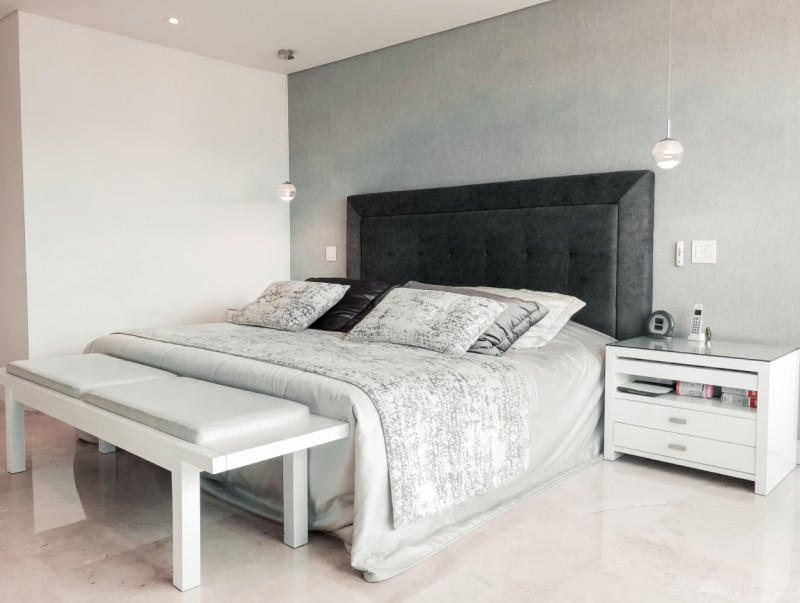 10. Bed risers are an inexpensive way to add lots of storage space by allowing you to use the area under the bed. You can buy them, or you can make your own by using thick, evenly sized wooden blocks placed under each leg of the bed. If you go the DIY route, make sure the blocks have an indent in the top to fit the width of the bed leg, so they stay in place.
11. Make a divided storage drawer that fits in the space under your bed using a lightweight bookcase. To create this handy roll-away storage, attach casters to the four corners on the back of a bookcase and two handles on the long side, lay the bookcase on its back, and roll it under the bed.