Home Management All-Time Hacks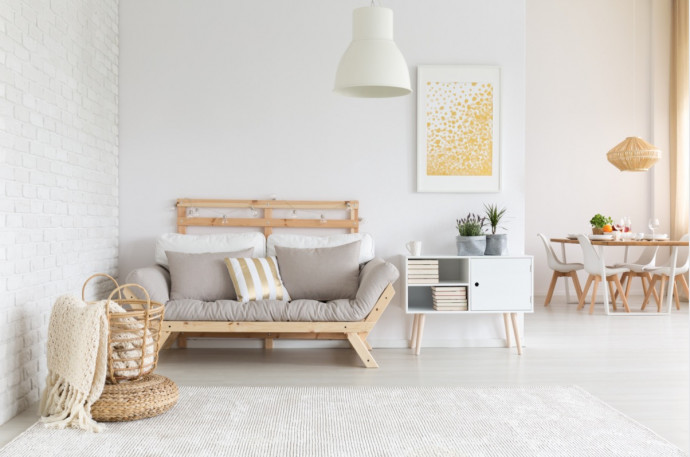 There is no one right way to organize anything. So don't be afraid to experiment. If your organizing system works, then it's perfect. If your system is not working, it's time to try something different. Know that the best home organizing systems are those devised by the end users. Try to get the whole family involved. Just be aware that not everyone in your household sees the benefits of getting organized. To get your family on board, you may have to get creative with incentives. Discover some useful home management all-time hacks!
1. Establish the household rule: Whoever makes a mess is responsible for cleaning it up—now, not later.
2. Make regular organizing a family project. Tackle one room at a time together, and use the time to catch up on what's going on at school or in your child's head.
3. Set up an in-box for each family member. Have kids put permission slips, forms, and notices in your inbox when they come home. Train them to look in their in-boxes by putting dollar bills and love notes in them.
4. Help children learn organization skills that will last a lifetime:
- Get them in the habit of doing homework at a set time each day.
- Help them organize their school-work and homework assignments with folders and binders.
- Purchase a small day planner for each child for writing down assignments and due dates.
- Encourage kids to select their outfits for the next day and pack their backpacks before going to bed.
- If kids are hard to wake up or have to get up very early, put them to bed in their school clothes.
5. Consolidate efforts to save time and energy:
- Shop for groceries once rather than three or four times a week.
-Iron a bunch of things at one time, rather than just one.
- Double a dinner recipe and freeze half for another night.
- Buy all the birthday and other special-occasion cards you need one month in advance.
6. Establish a household budget based on actual expenses. Using your checkbook register, make a list of all expenditures by category for the past six months. Total each category and divide by six to get the average monthly expense for each.
7. If you spend 5 minutes cleaning the bathroom three times a week, it takes only 15 minutes total. But if you wait to do it once a week, it can take a half hour to cut through the buildup of clutter and dirt.
8. Designate one area in your home as a bill-paying place, and keep there everything you need to pay the bills, including: unpaid bills, calculator, pens, pencils, stapler, stamps, envelopes, and blank checks.
9. Store bill-paying supplies in nearby drawers or cabinets, or put them in a portable storage bin that you can stash somewhere when not in use.
10. Type standard lists of instructions and directions for your babysitter or pet sitter so you can just print them as needed.
11. Designate one drawer or basket as a temporary holding place for stray items: buttons, eyeglasses, single socks, and anything that appears to be homeless. If a family member is looking for something, you can say, "Did you check the basket?" Periodically, have family members claim whatever is theirs and put it away.