8 Handbags Care Tips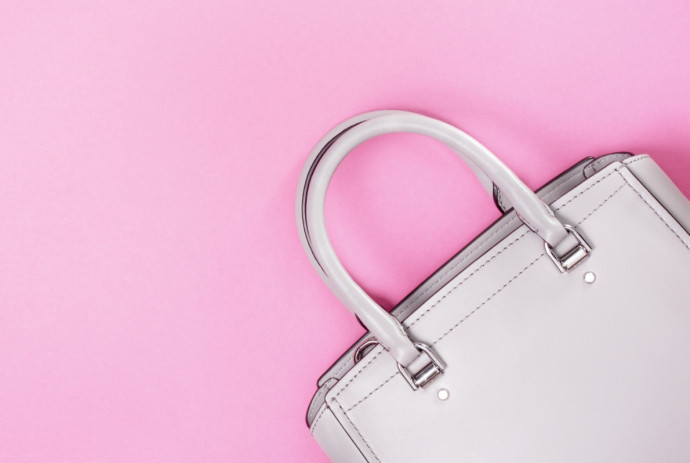 Cleaning the outside of our handbags, removing scratches and stains is easy enough thanks to a range of products for leather, suede and other materials. But don't forget that the inside can get pretty dirty, too - with everything from pen leaks in the lining to pressed-in cookie crumbs. Discover some of the best cleaning tips for removing stains, scratches and dirt so your leather or fabric handbags last longer.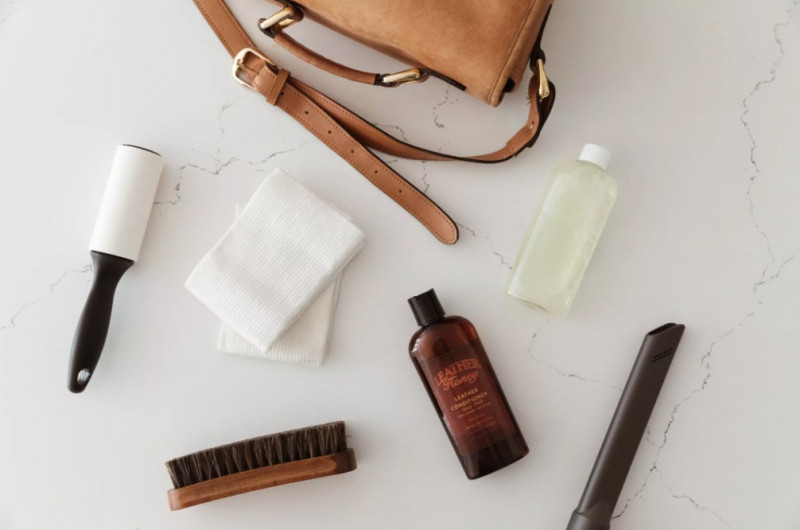 1. Clean the lining
Pull out the fabric lining, if possible, and wipe it with a damp sponge that has been rinsed in hot, soapy water. If the lining of your handbag is leather rather than fabric, be careful not to get it too wet at this stage.
2. Remove stubborn stains
If you have one of these common stubborn stains in your handbag, here's how to get rid of it.
Lipstick
If your handbag is lined with cotton, small lipstick stains will often come out if you rub them with a little liquid detergent. If the stain is larger, try a special stain remover, such as Dr. Beckmann Stain Devils, Nature and Cosmetics.
Foundation
Clean foundation stains as best you can with a kitchen towel. Don't get it wet (you'll only make it worse).
Finish the job
You want the lining to dry quickly so it doesn't get musty. Drape the bag - with the lining facing out - over a radiator, put it in a drying cupboard overnight or use a hairdryer to dry faster.
Once the lining is clean and completely dry, you can enjoy repacking your spotless handbag!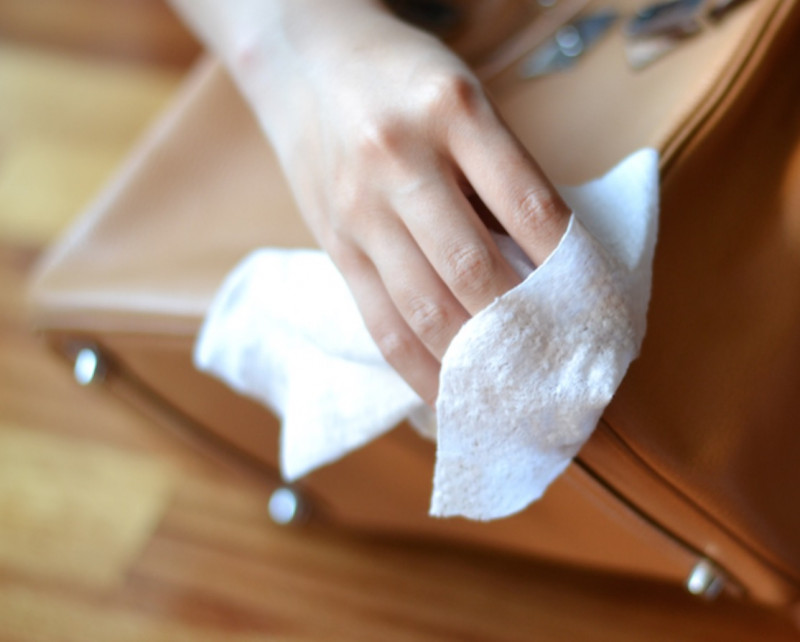 3. How to care for your handbag on the go
In a restaurant, it's common for most of us to place our bag on the floor. Unless the bag comes with protective metal feet, you should avoid this. Instead, buy a portable bag hanger that you can attach to a table and hang your bag from. When travelling, try to keep your dust bag handy so you don't have to expose the leather to a dirty conveyor belt when your bag goes through a security checkpoint.
4. Always spot test a cleaning method before you use it... preferably on a spot inside the bag that can't be seen by prying eyes.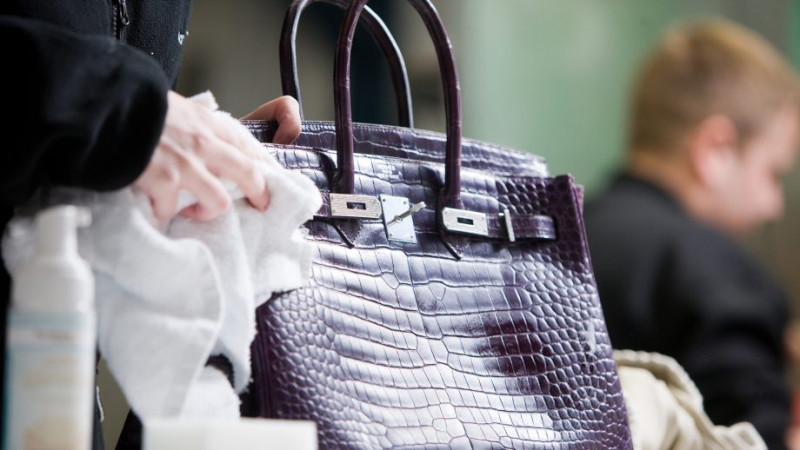 5. How to remove ink stains
Ballpoint pen ink is difficult to remove from fabrics. Try applying methylated spirits to the affected area with a cotton swab - just don't get it too wet. Gently dab the stain and try not to spread it around as it will dissolve. Blot the stain with a white paper towel, switching frequently to a clean area of pad and towel. Alternatively, you can use a stain remover such as Dr. Beckmann Stain Devils, Pen and Ink.
The key to removing ink stains is to treat them right away... Your first and best option is to take your bag to a professional as soon as possible. If you are unable to do so, try using a special ink removal product for leather and follow the care instructions. Make sure you care for the spot afterwards and let it dry well.
If the ink stains are old... don't try to remove them yourself. They will likely be too stubborn and require professional treatment.
6. How to remove odors
Removing bacteria is the first step to getting rid of stubborn odors, so you need to clean the bag inside and out. Many people think they only need to look at the inside of the bag, but both need to be thoroughly cleaned to remove odors.
Check the materials used for the lining and the outside, and make sure you have the right products for all the materials used on your item.
If you have a lining that pulls out of the pocket easily, pull it out and clean it really thoroughly.
Go into all the pockets to remove the bacteria that are causing the odor.
Focus on the handles and any areas where oils have accumulated, as these can be a cause of odors.
After cleaning, apply a protective cream to the leather of the bag (our version is even scented with the typical leather smell to reduce unwanted odors). For fabrics, a refresher spray will help, but don't saturate the fabric, or you risk warping the bag or damaging leather or metal parts.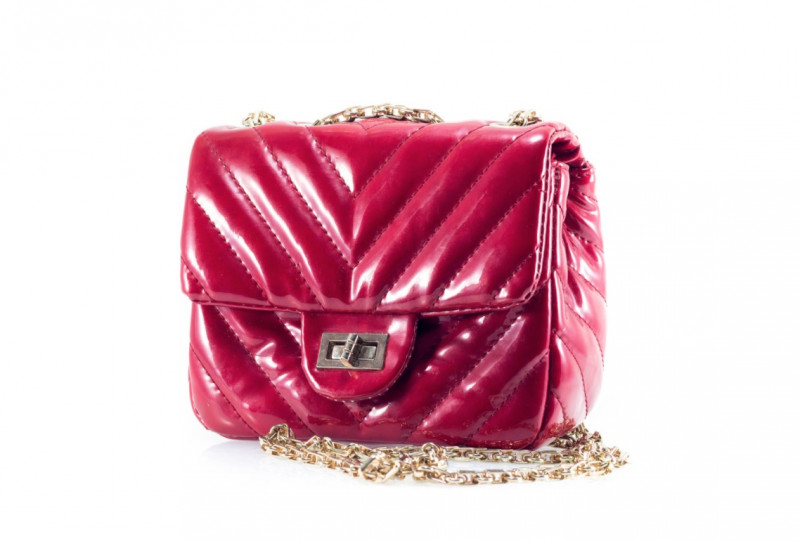 7. What not to do
Never use water on grease stains. These should simply be wiped off leather surfaces.
Do not use saddle soap, it will most likely be too strong for the leather of your bag and could cause discoloration.
Do not leave your purse in direct sunlight... it can fade the color and damage the leather.
Avoid picking up your purse if you have just applied hand cream... or you are just asking for grease stains.
8. Make it waterproof
Another way to protect your bag is to spray it with a waterproof spray. Admittedly, I haven't done this since 2011, but it's certainly an additional way to protect your handbag from bad weather. You could also get a handbag umbrella if you want to protect your bag from water more than I do. As always, do a spot check before spraying your bag with any kind of treatment.
Do you have any tips for handbag care? I'd love to hear what you do to keep your bags in their best condition.