8 Great Storage Solutions for Your Bathroom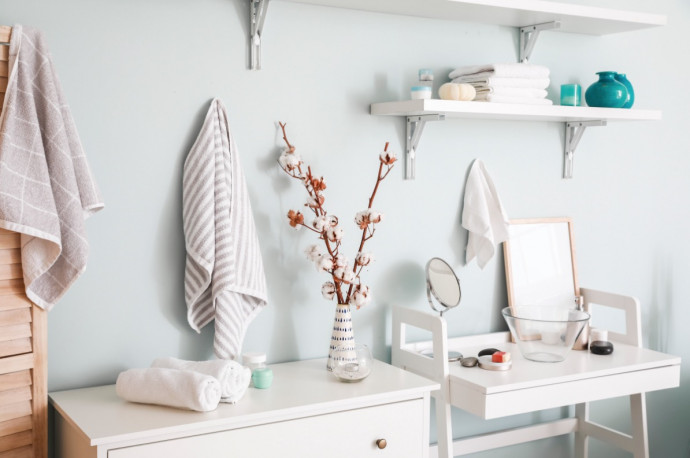 Bathrooms may not be the most exciting rooms in our homes, but it's hard to imagine life without them. With so many items packed into typically small spaces, the room easily becomes cluttered with personal care products, toiletries, and towels. And when you're sharing a bathroom with multiple people, organization can be a real challenge. But with these hacks, you'll get everything so organized that even the busiest bathroom cabinet sleuth will be impressed with your amazing storage skills.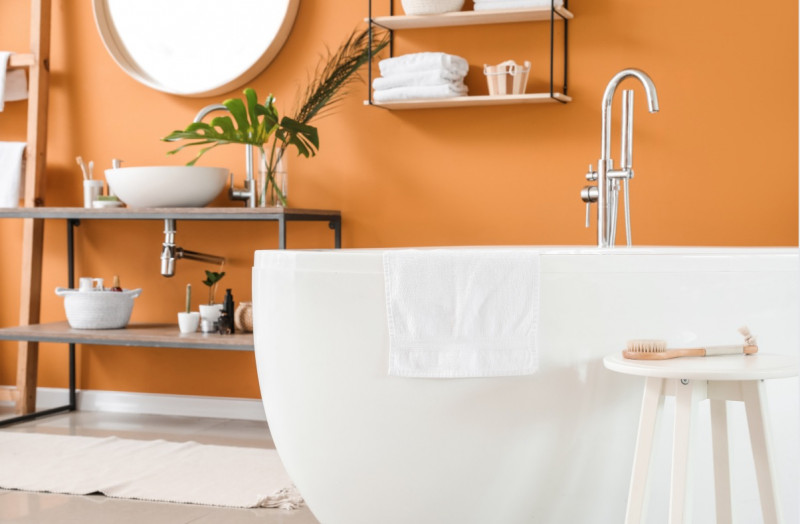 1. Basic supplies such as cotton swabs and cotton balls look fancy when decanted into glass jars.
This trick makes your countertops look organized, and the glass jars look beautiful lined up or grouped together.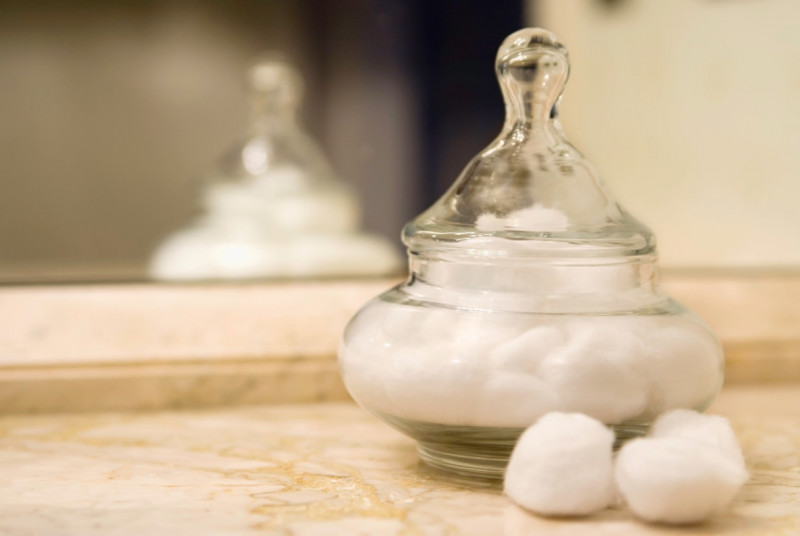 2. Bobby pins always seem to be missing when you need one and everywhere when you don't.
Put your medicine cabinet door to work by attaching a strip of magnetic tape to the inside of the door and using it to secure those little buggers.
3. Collect hair ties by clipping them onto a carabiner and you won't have to deal with scattered hair elastics again.
4. If you have kids, assign each one a color-coded cup to rinse after brushing so there will be no more mix-ups.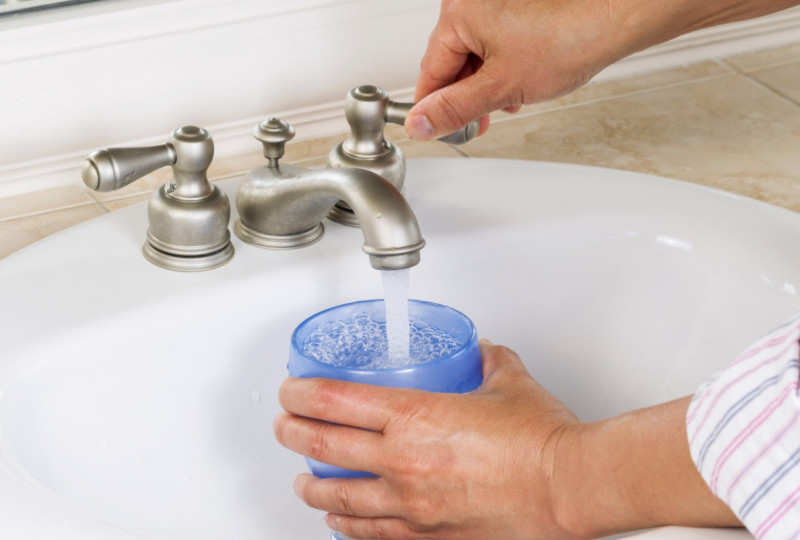 5. Label the toothpaste, so everyone has their own tube to avoid cross-contamination. This is especially helpful when someone gets sick and you're trying to protect the entire household.
6, If you have a large nail polish collection, display it elegantly by carefully placing the bottles in a large glass cookie or candy jar.
7. Use ice cube trays to organize small eyeshadows by tucking them into the cups in each tray. This method makes it easy to immediately see and choose the right eyeshadow color.
8. Shallow shelves such as those made for spices provide extra storage for sponges and other small items when mounted on the inside of the cabinet door under the sink.