10 Ways To Use Utensil Dividers Besides Holding Silverware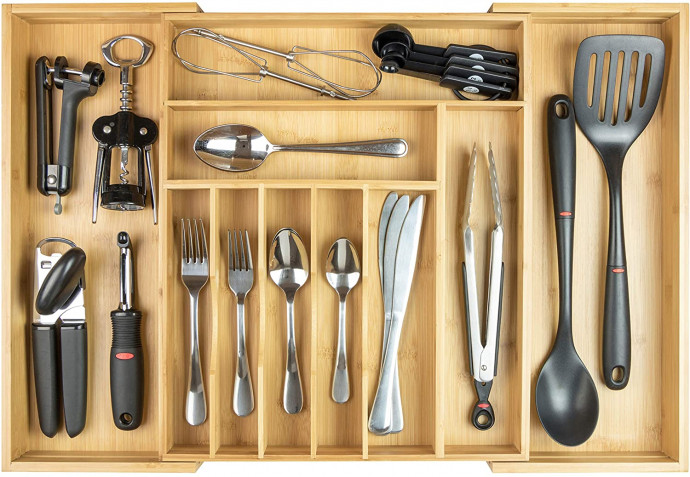 Utensil organizers are often only used to store silverware, which prevents them from reaching their full potential. In truth, they can be used in almost any room in the house and we're about to prove it. They can be purchased inexpensively at dollar stores, or you can upgrade to nicer versions for more frequently used areas. You can even make your own. They come in a variety of materials and sizes, so they can easily be adapted to any situation.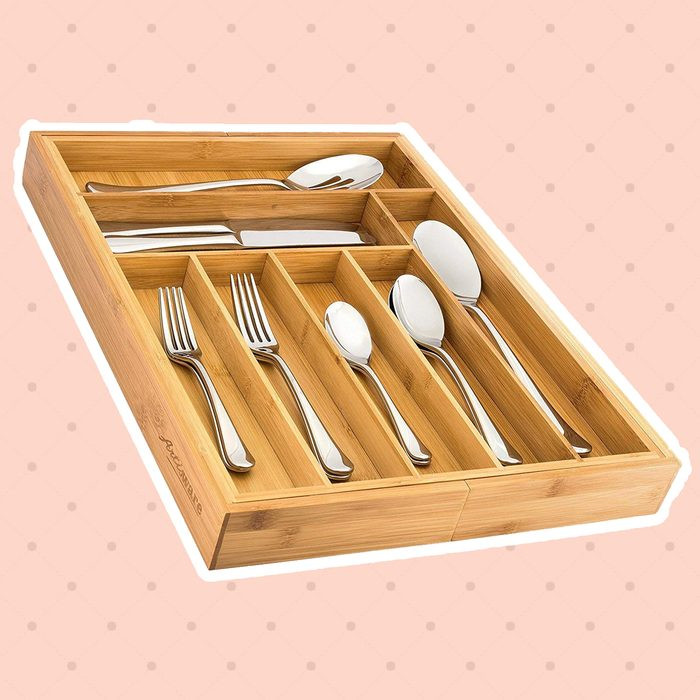 1. Junk drawers are no match for the utensil organizer. From hammers to small hardware and anything else the drawer can hold, a utensil organizer can hold it all. Label each section to ensure each item has a neat and tidy home.
2. Use it to store batteries sorted by size. Now you can instantly see that your AAA batteries are running low before you need them. Also tuck a small screwdriver and battery tester into the organizer so all your battery changing supplies are at your fingertips when you need them.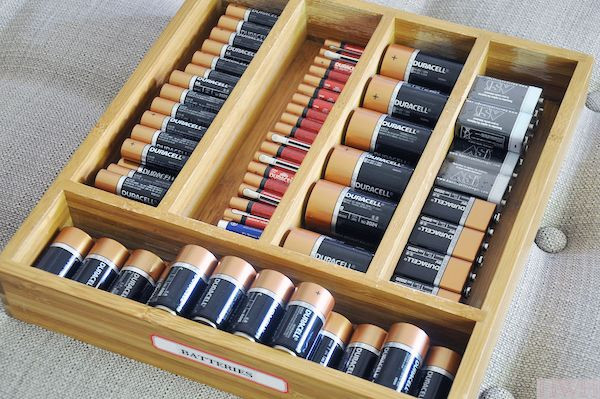 3. Toothbrushes and toothpaste are best kept off the bathroom countertop, but you don't want them rolling around in drawers either. If you share a bathroom, assign each person a section of the utensil divider so that everyone has a place to store their utensils in a way that doesn't cause cross-contamination.
4. Makeup fits nicely when sorted into the various sections. When you store products this way, you can easily find the perfect lipstick without having to dig through eyeshadow, blush, and other products. It also provides a place for your makeup brushes, so they don't stain other items.
5. Make a candle storage station by storing tapers, tea lights, and lighters in the various parts of the organizer. Make sure the drawer is childproof if children are around.
6. The compartments in the dividers work well for spools of thread and sewing needles to create a handy sewing station in a hobby or craft area.
7. if you're a nail polish fanatic, you can lay out your polishes and nail tools in the dividers for easy access while protecting the drawer from accidental spills.
8. Stick a utensil organizer in a dresser drawer and fill it with various shades of shoe polish and polishing cloths to keep those messy supplies neat and ready to go whenever they're needed.
9. Nightstands are another spot that tends to gather small bits of clutter. Place a utensil organizer in a nightstand drawer to give your glasses, lip balms, bookmarks, and other stray items a place to rest.
10. For some reason, office drawer organizers are often more expensive than utensil dividers, even though they are basically the same thing. Use the utensil version in your office drawers to beat the price game.