7 Organizing Tips With Ziploc Bags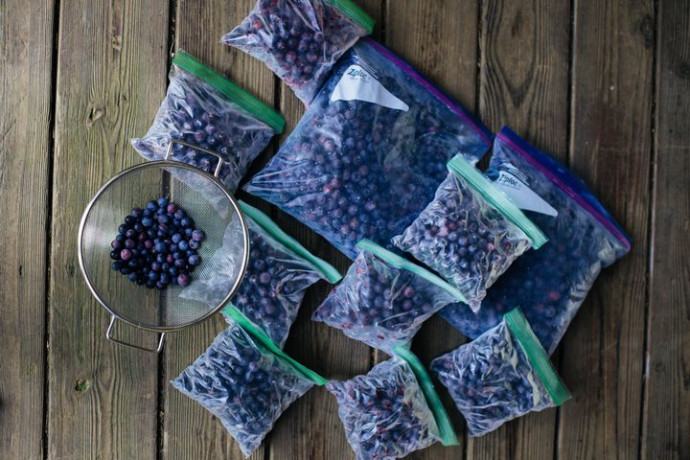 These little Ziploc bags are great for organizing so many things around the house! These plastic bags are used to group small items together during a big organizing project. From stray hairpins to coins, plastic bags are genius helpers to conveniently group all the little things scattered around a room. By quickly packing these items into bags instead of leaving a loose pile, it's easier to add to these groupings as you find more "odds and ends." And that is crucial to the smooth running of an organizing project. Discover 7 organizing tips with Ziploc bags.
In the end, the process is faster and more manageable because your sorting table is covered with bags that are easy to move and manage. Once the main sorting process is complete, the bag contents are transferred to drawer dividers, bins or cloth bags. While we typically use these bags for temporary storage, there are also long-term uses for this cost-effective and functional product.
Note that these plastic bags do not have to be of the "Ziploc" brand. There are many other effective bags from other companies, like Glad or Hefty. So grab these bags from your kitchen drawer and get ready to change your whole life (or home)!
1. Bathroom / medicine cabinet organizing
If you have a lot of small bathroom items to store under your sink or in your drawers, group similar items together with plastic bags. That way, you'll have your medications, travel containers, or cotton swabs at your fingertips in no time!
2. Entryway command center / mail organizing
Managing incoming and outgoing paperwork for the whole family can be tricky. Grouping mail, school papers, and other paperwork by person is a great way to keep track of all the tasks at hand. Place a bin or basket in a high-traffic area near the front door, and keep some Ziploc bags and pens nearby.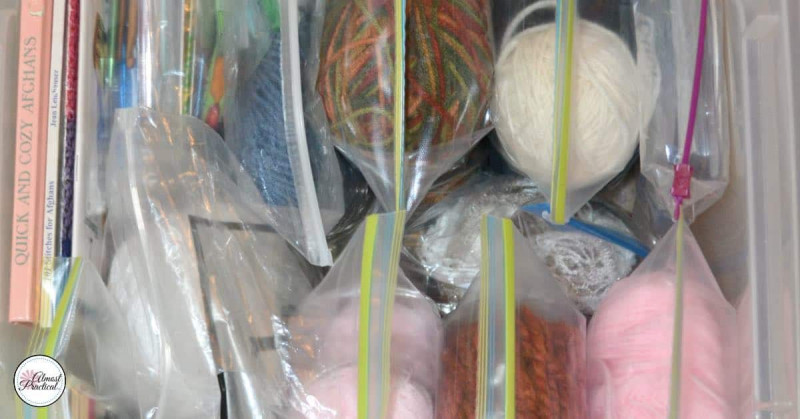 3. Organize craft supplies
Dividing craft supplies into clear plastic bags is a perfect way to keep these items in a drawer or bin. I personally keep my bags of craft supplies in a bin on a shelf in my office closet. The baggies don't even need to be labeled because I can see the contents.
4. Diaper bag organizing
When you're out on the town with your toddler or baby, it can be a nightmare for you if you don't have a set system. Grouping your child's clothes, utensils, diapers, and toys is a great way to streamline your diaper bag. It will save you a lot of time and hassle on your outings with your little one(s).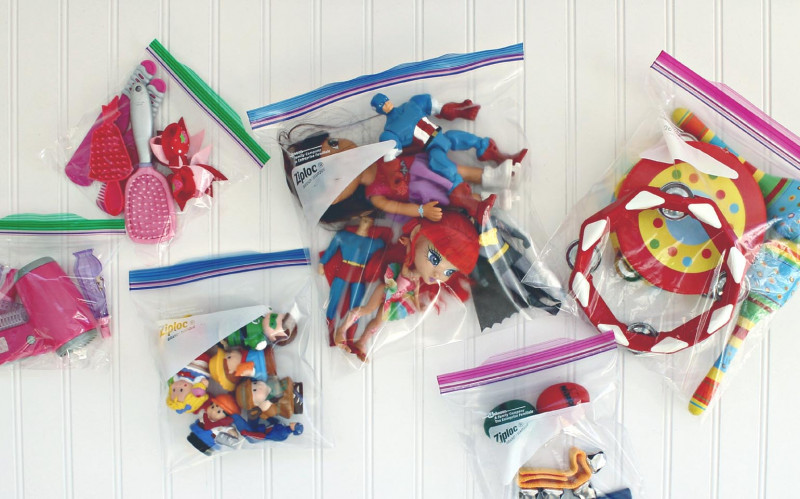 5. Kids toy organizing
Kids toys and games come with so many pieces! When it comes to small toys like Legos or puzzles, it's important to have an easy and inexpensive way to organize them over the years. Encouraging your kids to sort their toys into Ziploc bags can teach them how to organize their things at a young age.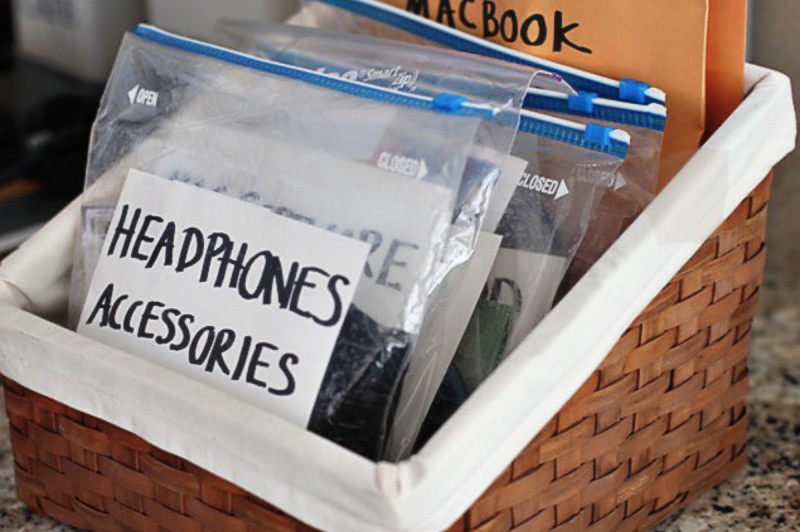 6. Electronics organizing
Grouping your electronics with their corresponding cords, instructions, and accessories is a great use for Ziploc bags. This means you don't have to dig through a sea of cables or gadgets when you're looking for your camera, labeler, baby monitor, or other gadgets. Label the outside of the bag with a sharpie so you can quickly and easily recognize your items.
7. Medication organizing
If you have medications that have lost their original packaging and are sitting around in your cabinet without a home, a plastic bag could be your solution! Group similar types of medications together and clearly label the outside of the bag to find them quickly and easily.