8 Garage Maintenance Hacks & Ideas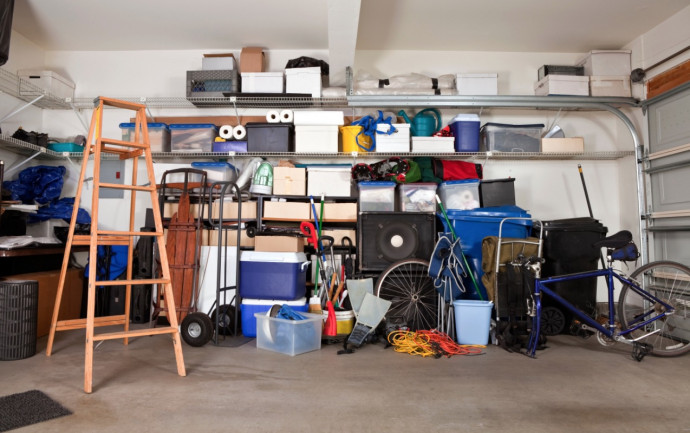 Does your garage look like a disaster zone? Organizing space in your garage doesn't have to be a huge chore. Every family garage has a couple of bikes, a dozen garden tools, several footballs, and about ten fishing rods scattered around. So, a simple pegboard won't do the trick. If you want to tame all that mess, here are 8 brilliant ideas that will help you. Implement some of these garage organizing tips to transform the way your garage looks.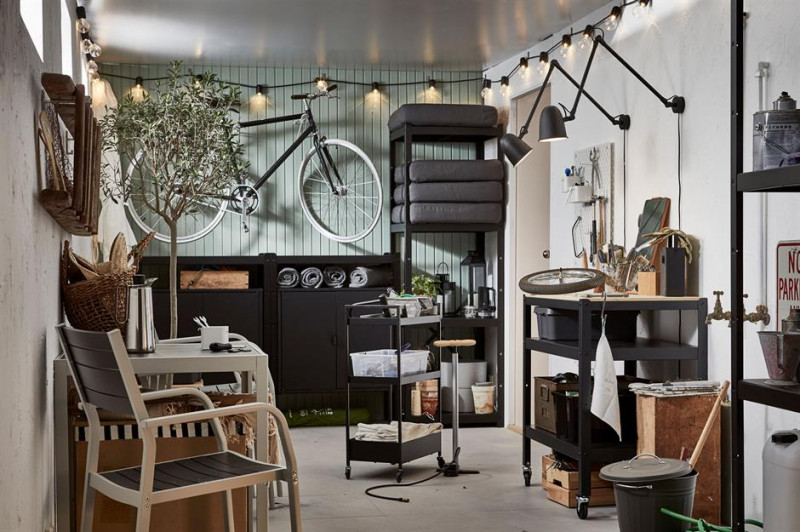 Tip 1. A unique toolholder.
Take strips of magnets and mount them conveniently on the wall. Keep the height strategic so that you can easily reach. You can now hang, most small and medium size tools ranging from drills and screwdrivers to hammers etc.
Tip 2. Hang the folding chairs.
If you have plenty of folding or beach chairs, your garage is going to be full of them always. Instead of piling them one over the other, hang them with the help of angular brackets that have been nailed to the wall. Your garage will look expansive this way.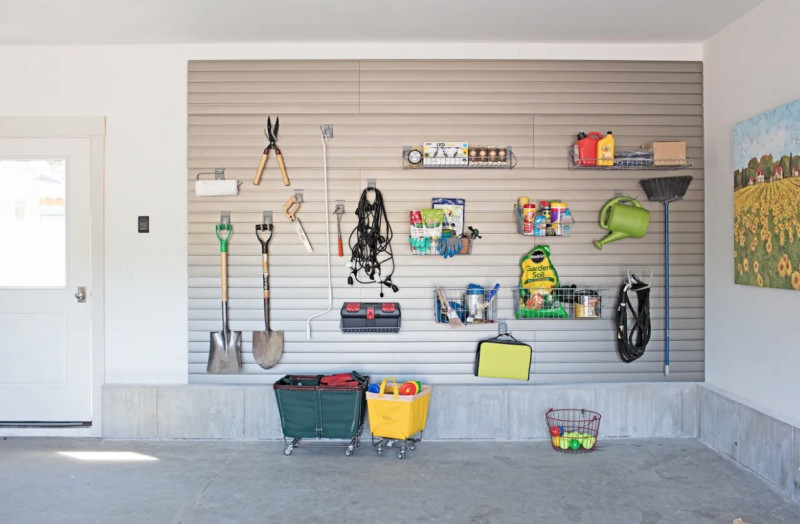 Tip 3. Catch the dust.
While drilling holes in the garage (or in fact anywhere else), stick a sticky-note after folding it. It would catch up all the dust that will be released after drilling.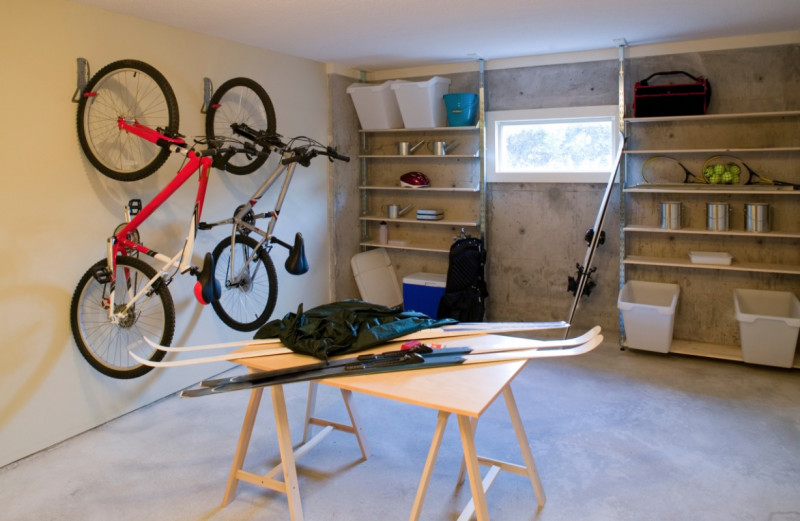 Tip 4. Nifty bike shelf.
Instead of parking your bikes on the garage floor, hold them up in a suspended way to make room for car parking.
Tip 5. Suspended baskets.
Get stylish and colorful wired baskets (could be of wire mesh or even plastic mesh) and hang them over wall corners. These baskets can hold lot of small things without taking shelf room.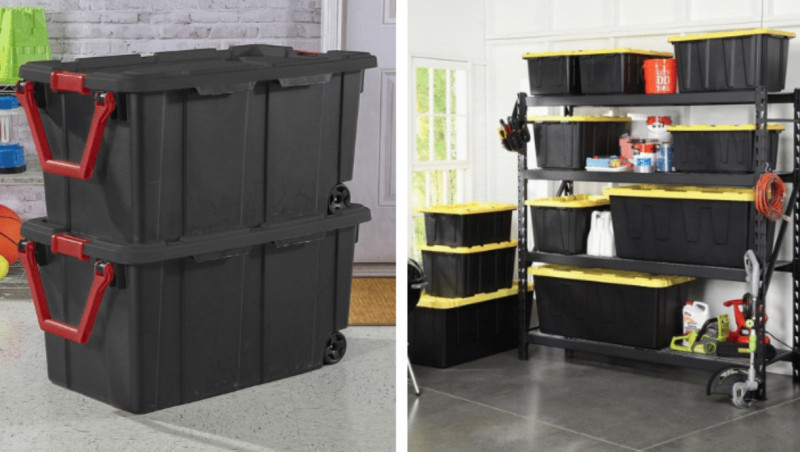 Tip 6. Bins and more bins.
One good idea to having a lot of storage options in your garage is to line up several bins and label them. Now keep on storing things without worrying about misplacement.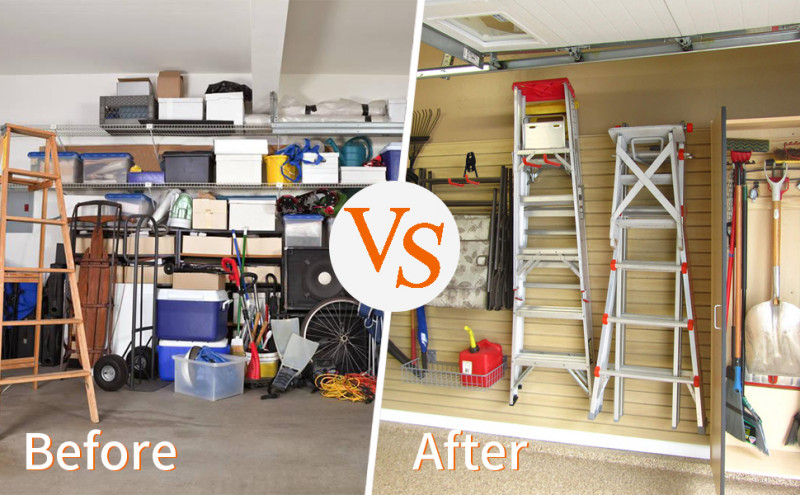 Tip 7. Hang the ladder.
Hang the ladders and further use the hung ladders for suspending things like tires, tubes, ropes, slings, hosepipes etc.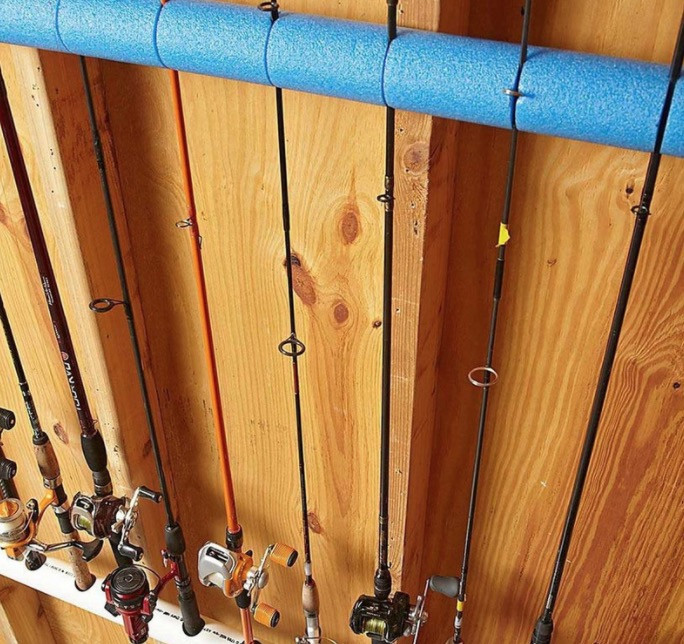 Tip 8. Fishing rod organizer.
If you've got sick and tired of the fishing rods getting tangled, here's an easy solution - fishing rod organizer for your garage. All you need is a length of 3-in.-diameter PVC pipe and a foam swimming pool noodle for this DIY garage storage system. Drill 1-in. holes spaced every 4 in. in the PVC pipe. Use a utility knife to cut slits in the foam noodle, spacing them 4 in. apart. Line up the pool noodle on the wall so that at least two of the slits sit over studs. Pull those slits apart, slide in a fender washer, and screw the noodle to the wall with 2-in. screws. Then screw the PVC pipe to the wall beneath it at a comfortable height and insert your fishing rods.