Space Saving Scarf Storage Ideas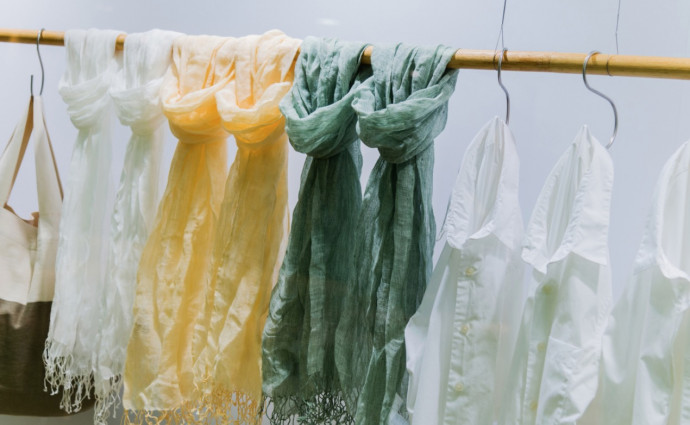 When it comes to organizing your closet, there are some things—like scarves—that typically don't get much attention. During the cooler months, they probably end up strewn over banisters, coat hooks, seat backs, door knobs, etc. In the warmer months, they might exist stuffed in a basket or on a shelf somewhere. As a result, the accessory often ends up wrinkled and, worse, completely forgotten about.
If you like to wear scarves then you probably have an extensive collection of beautiful scarves for every occasion. In order to organize this collection, you need a good storage solution for them. Scarves are a staple in many closets, and they tend to overtake the space unless properly stored. Today I've gathered for you some simple and creative scarf storage ideas you can use in different rooms. I will also tell you how to make a quick scarf organizer for just a few dollars, which will make hanging and storing your scarves a breeze.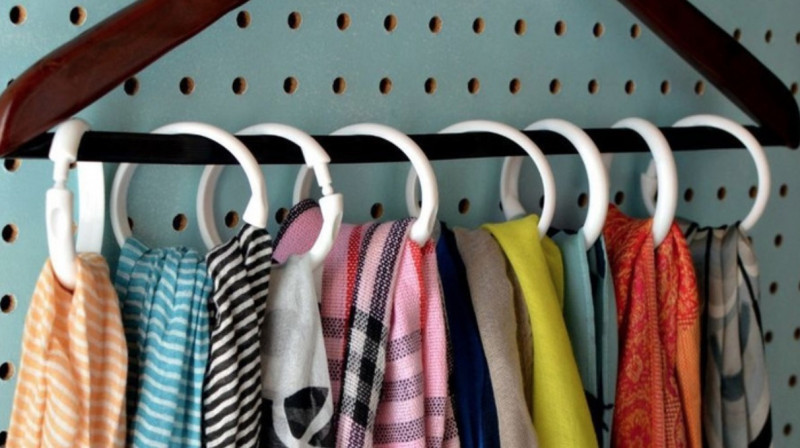 1. Make a Scarf Organizer From Shower Curtain Rings.
What you'll need:
12 plastic shower curtain rings
Ruler
Scissors
1 (3/4" × 180") roll mini duct tape
Sturdy wooden hanger
Instructions:
Open your package of shower curtain rings and place on a table in three rows of four rings.
Measure and cut twenty-one 4" strips of mini duct tape.
Using a strip of mini duct tape, attach the first ring to the second. It's easiest to wrap it around the side of the first ring so the tape grips, then continue to wrap it around the adjoining side of the second ring. Continue until you have three rows of four attached rings.
Attach the bottom of the first row to the top of the second row using the duct tape wrapping technique in step two. Next, attach the bottom of the second row to the top of the last row.
Now that all the rings are joined, attach the entire piece onto the hanger by wrapping a piece of duct tape around the top of the first ring and the bottom of the hanger. Repeat with the remaining top row of rings until all four rings are joined with the hanger, and thread your scarves through the rings.
2. Use Cardboard.
Wrap each scarf around cardboard to keep them organized and wrinkle-free in your drawers.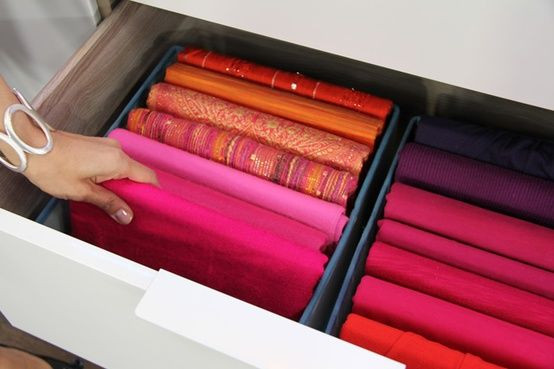 3. Use an Old Wine Rack.
If you have an old wine rack, why not to use it for scarf storage? Now that's just genius! It will make a great mini cubby system for your scarves.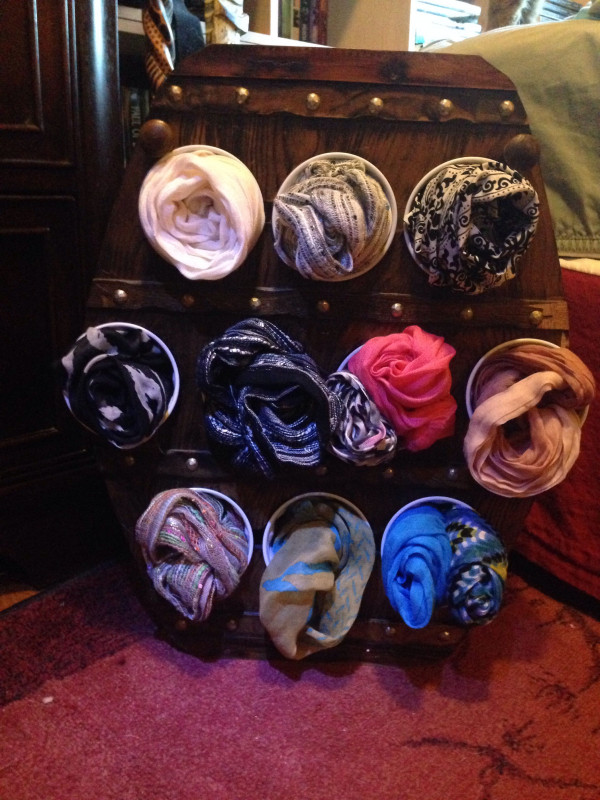 4. Shower Curtain Rings
Another way to use shower curtain tings - store your go-to scarves there for easy access. Change them out every season, so you can always grab your favorite accessory in a flash.
5. Plastic Cups
Scarf Organization Doesn't Have to Be Expensive! Buy some plastic cups from the Dollar Store to recreate this easy scarf storage system.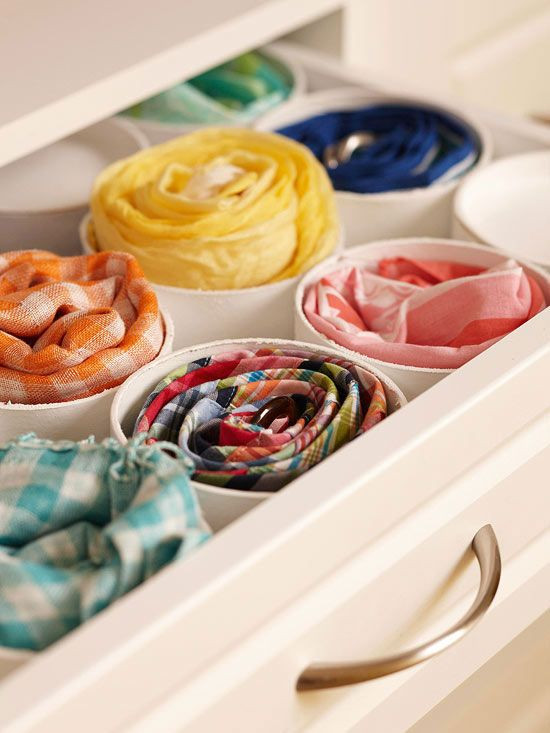 6. PVC Pipe
Cut PVC pipe into individual scarf holders to keep them organized in your drawers. This is a great trick for your husband's ties, too! Use different size pipes and boxes, and paint them to create a decorative wall storage space.