How to Crochet a Spike Stitch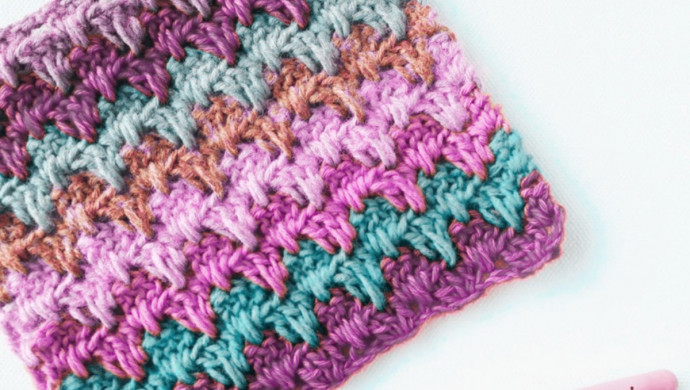 Hello, my dear crocheters! I have a beautiful stitch tutorial for you today – how to crochet a Spike Stitch. Some of you asked me about this stitch sometime ago, and I decided to tell you more about this wonderful stitch! I know, it looks complicated, and you might think it's an advanced one, but I can promise you it is an easy technique to master and creates an excellent looking texture on your crochet projects! This stitch is used to add a beautiful detail to the body or edging of the project. It is a very relaxing stitch to work. You can change colors every row, or every two rows, which gives the illusion of a wavy pattern. I like to make my 'spike stitch' very loosely, try out to see what works best for you. This crochet stitch would be amazing for blankets! By the way, this stitch is great for using up your leftover yarn ends.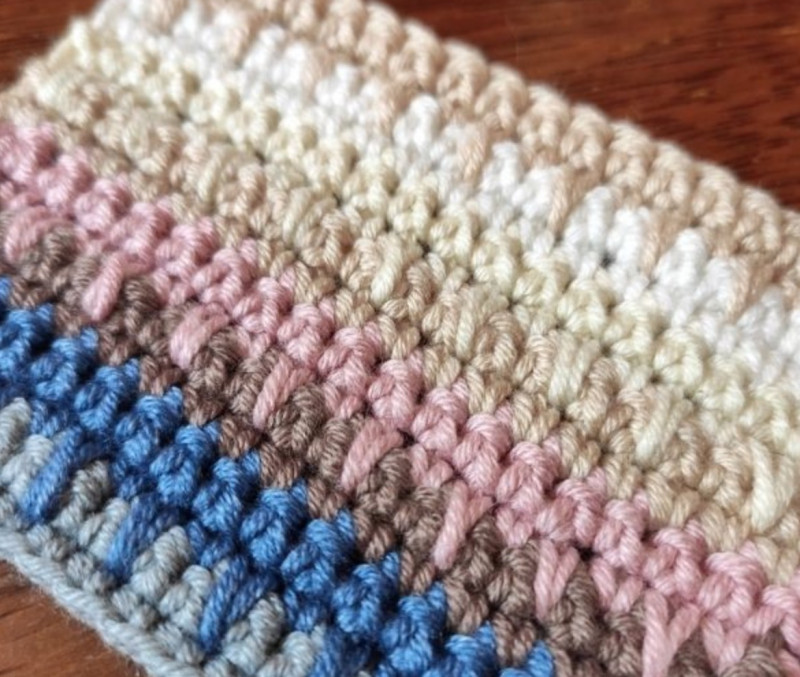 Instructions
COLOR 1 / START:
Make a foundation chain of any number of stitches – make a slip knot, and go on with chain stitches. I decided to go for advanced foundation chain, so that it's nice and clean.
Option 1: If you work with an even amount of stitches, you start the row with a small spike, but end with a long spike.
Option 2: If you go with an uneven amount of stitches, you start and end the row with a small spike.
The pattern works either way, so it's your choice which one you choose. In this tutorial, there are 20 stitches for the foundation chain.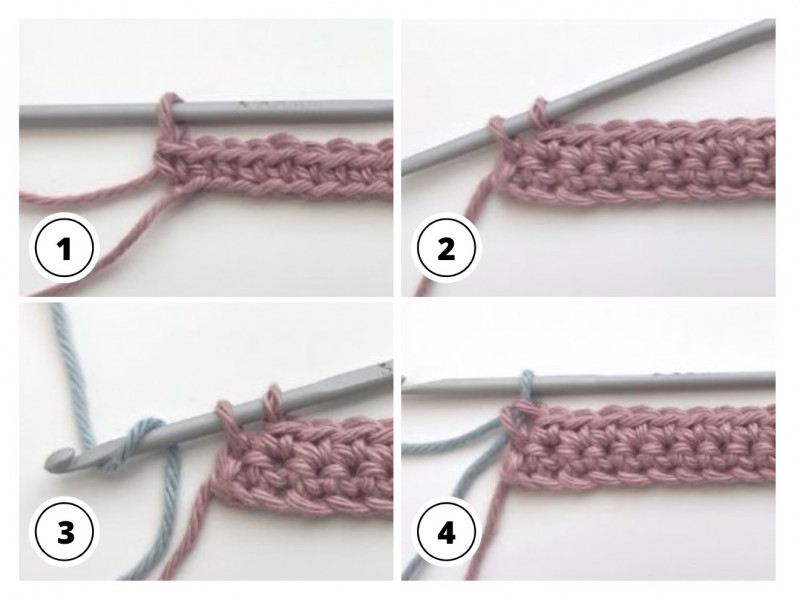 COLOR 1 / ROW 1:
chain 1, sc in each stitch.
COLOR 1 / ROW 2:
chain 1, sc in each stitch, but finish the last stitch with new color.
If you are planning on adding lots of colors, weave in ends as you go, by simply working over the loose ends in the next row. It's a great time-saving technique!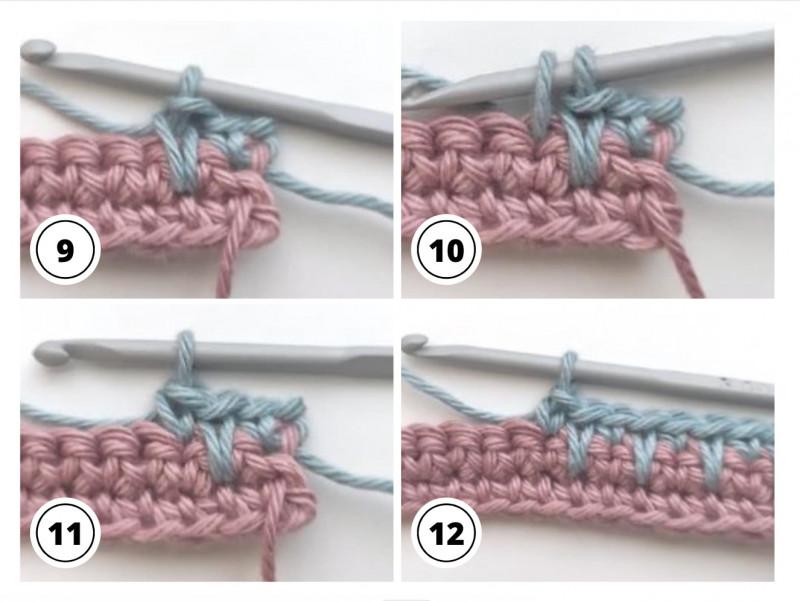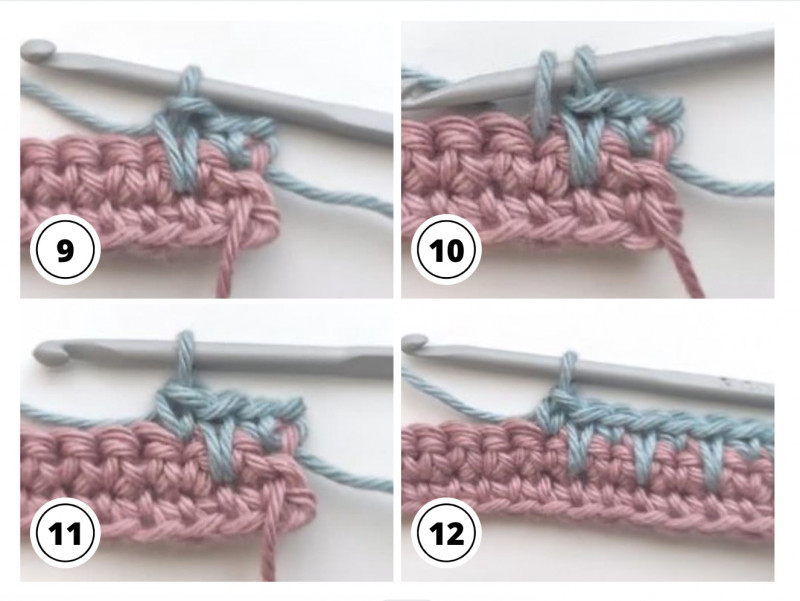 COLOR 2 / ROW 3:
chain 1, *1 sc (small spike), 1 elongated sc (long spike)* until the end of the row.
Don't know how to make elongated single crochet? Check out pattern notes earlier in this article and follow photo tutorial.
Remember to keep the stitch count every row.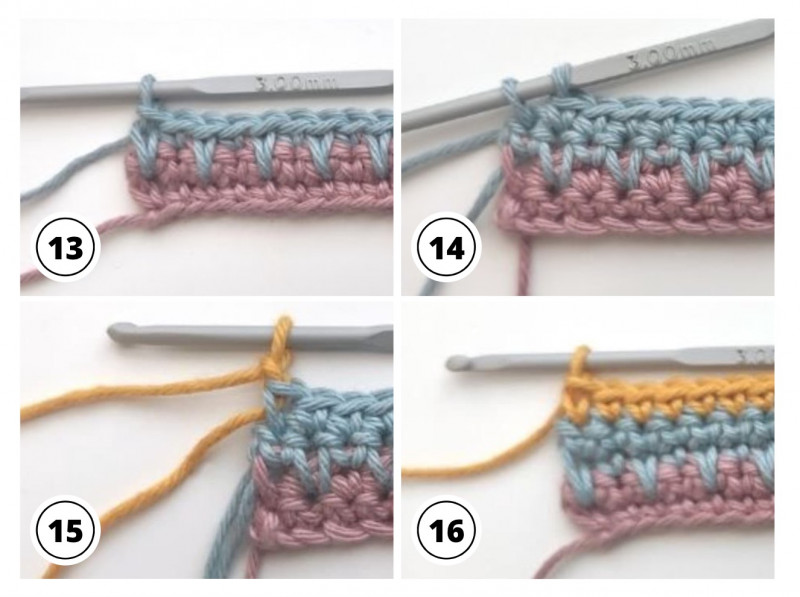 COLOR 2 / ROW 4:
chain 1, sc in each stitch, but finish the last stitch with a new color.
COLOR 3 / ROWS 5 – 6:
chain 1, sc in each stitch.
Repeat rows 3-6, changing the colors every two rows. You can play with the arrangement and length of the spikes, because you can work them in any of the rows below.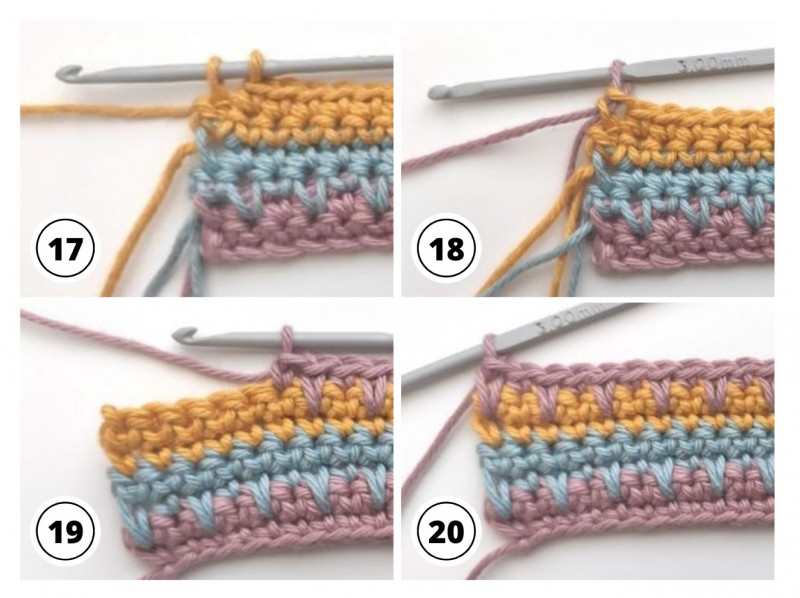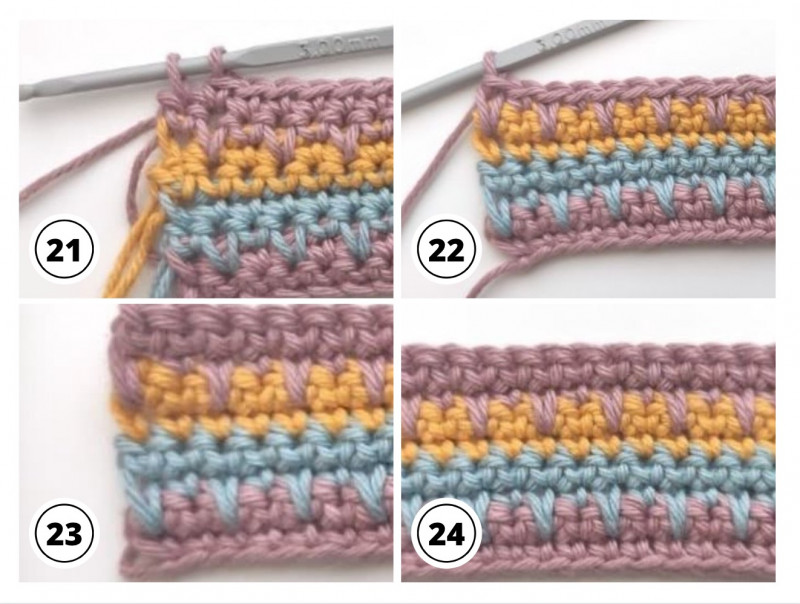 The most important thing here is keeping the tension right, so when you master it, this stitch will be a no brainer for you.
Remember, that similar colors will make your spikes much less visible, so if you like your pattern to be bold, go for contrasting yarns! Happy crocheting!