Crochet Basics: Primrose Stitch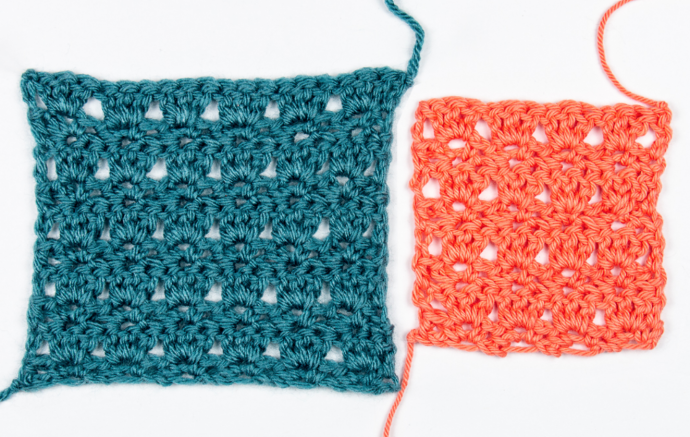 Crocheting remains a great way to make clothes and other types of things that you may want to have around the house, like blankets and scarves or baby blankets. It's a time-consuming process, but the results are always rewarding. Many crocheters call crochet an art form, a passion, a therapy, whatever you want to call it, to me it is the most fun you can have with yarn. This is a calming activity and the fact that you also get to have something to show off at the end with, is pretty awesome. So, let's continue to create yarn magic, one stitch at a time! Today's stitch is the Primrose Stitch. Let's grab our hooks and our yarn and let's learn how to crochet the Primrose Stitch.
The Primrose Stitch is a pretty, textured stitch that has a simple two row repeat. This stitch is a variation of a shell stitch pattern and it looks great in a single color. Whether you're looking to make a baby blanket, a scarf, or a bag, you may want to learn the primrose stitch. Not only does it look absolutely adorable, but it also provides a lovely texture. It's a 2-row repeat pattern, so it should be fairly easy once you get the hang of it. It creates a beautiful shell look when you work it up and makes any project a little more appealing to the eye. It looks great in almost any crochet project and looks even more amazing when used to create a blanket. You can work this stitch in any weight yarn with any crochet hook that is appropriate for the yarn weight.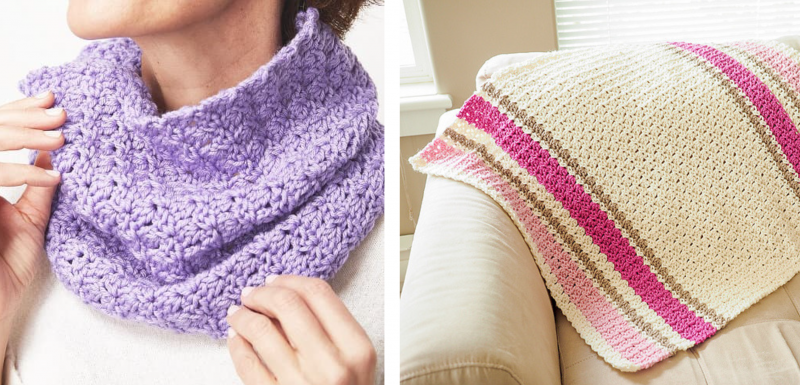 Common questions about the primrose stitch
1. Why is the primrose stitch good for beginners?
Since this stitch uses only single, half double, and double crochet, you only need to know the basics to work it. You can move beyond just a plain stitch pattern into a more textured stitch.
2. What types of projects is the primrose crochet stitch good for?
This stitch can be made into almost anything, but it is especially great for a scarf or cowl, blanket, dishcloth, hat or bag.
3. How many stitches is the starting chain?
You chain a multiple of 3 stitches plus 2 for this stitch pattern.
4. How many rows repeat for this stitch pattern?
This is a simple 2 row repeat.
Stitch Multiple:
Chain in multiples of 3 +2
Notes:
CH 2s count as an HDC ST.
CH 3s count as a DC ST.
Instructions
Row 1: (SC, CH 2, SC) in the 3rd CH from the hook, *skip the next 2 CHs and (SC, CH 2, SC) in the next CH* repeat instructions in ** across until 2 CHs remain. Skip one CH, HDC in the last CH. For my example here, I have started with a CH 20
Row 2: CH 3, DC 3 in each CH 2 space across, placing a DC in the top of the 2 skipped CHs from Row 1.
Row 3: CH 2 (counts as your first HDC), (SC, CH 2, SC) in the 2nd DC of each of the 3 DC shells across. Place a HDC in the top of the turning CH from the previous row.
Row 4: CH 3 (counts are your first DC), DC 3 in each of the CH 2 spaces across, placing a DC in the top of the turning CH from the previous row.
Repeat Rows 3 and 4 until you have reached your desired size.