7 Kitchen Hacks and Simple Solutions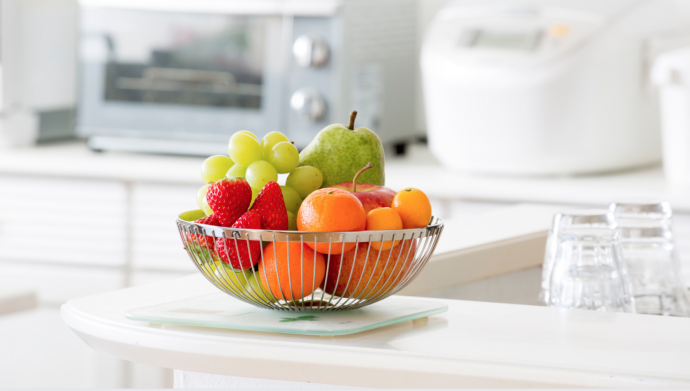 Cooking hacks and simple solutions are amazing because they make our lives easier, save time, and minimize effort. Today I'd like to share with you some kitchen tips, including an easy way to skin an eggplant, idea of how to remove the seeds from the cucumbers fast, solution for slicing and dicing dried fruits, and more. I hope, these simple ideas and tips will make your time in the kitchen a little bit more pleasant!
Tip 1. Cucumber prep multitasker
Removing the seeds from cucumbers is a vital step toward avoiding soggy salads. Instead of dirtying a spoon, use the curved blade of the swivel-style peeler that you just used to peel the cucumber. After halving the cucumber lengthwise, use the tip of the blade to gently scrape out the seeds.
Tip 2. How to skin an eggplant
Removing the charred skin from a roasted eggplant can be frustrating and time-consuming. You can use plastic wrap to make quick work of this job.
1. After roasting the eggplant over a direct flame or under a broiler until completely soft, let it cool to room temperature, then wrap it in two layers of plastic wrap. Cut off the top inch of the eggplant at the stem end.
2. Holding the plastic wrap as you would a tube of toothpaste, squeeze out the eggplant flesh, leaving the skin attached to the inside of the plastic wrap.
Tip 3. Ripening rock-hard fruit
Climacteric fruits (including apples, apricots, avocados, bananas, mangos, nectarines, peaches, pears, plums, and tomatoes) ripen off the plant once their ethylene—a colorless, odorless gas—content reaches a certain level. Hasten ripening by storing unripe fruit in a brown paper bag with ripe fruit that is already producing copious amounts of ethylene, such as bananas.
Tip 4. Slicing and dicing dried fruit
Using a regular knife to cut dried fruit can leave a sticky residue on the blade, making it hard to cut the fruit evenly. You can improve this process by spraying a thin film of vegetable oil spray onto the blade of the knife just before you begin chopping. For a less oily solution, try a pair of kitchen shears dipped in hot water. Simply shake off any excess water before cutting the fruit.
Tip 5. A sweet solution to brown fruit
Most people toss cut apples and other fruits prone to browning in lemon juice. Here's another way to keep fruit fresh: toss it in honey water. We diluted 2 tablespoons of honey with 1 cup of water, added one apple cut into slices, and left it to soak. Unlike untreated apple slices, which began to brown after a few minutes, the soaked slices were bright for more than 24 hours. Even better: the fruit needed only a 30-second dunk in the same solution to inhibit browning for a solid 8 hours. (incidentally, honey seems to work just as well at stopping browning in vegetables such as potatoes.)
Tip 6. Avoiding soggy fruit
Fresh-cut fruit, especially watermelon, can exude a lot of juice. Left in a bowl, the fruit at the bottom inevitably turns mushy. You can avoid this problem by storing chopped fruit in a salad spinner, where the juice can drain from the spinner's basket into the surrounding bowl. (a strainer set in a bowl also works well.)
Tip 7. Juicing fruits for jam
When making jams and jellies from fresh summer fruits such as grapes, cherries, and plums, it's usually necessary to juice some of the fruit. Make quick work of juicing by fitting your food processor with the short plastic dough blade. It breaks down the fruit without nicking the seeds or pits, which, when cut, release bitter flavors into fruit.