7 Bathroom Cleaning Hacks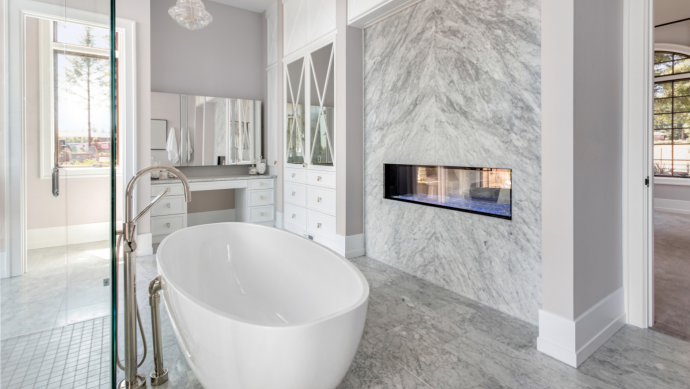 A good cleaning hack can make housekeeping a breeze. So, to help lighten your housework load, today I've rounded up 7 helpful cleaning hacks for each part of your bathroom — plus how often you should do each one.
Between stray hairs and mildew stains, cleaning the bathroom is not exactly an activity most of us look forward to. However, in order to maintain your bathroom as the self-care sanctuary you deserve, regular deep cleanings are a must. The good news? It doesn't have to be a long, arduous ordeal. There are plenty of bathroom cleaning hacks to help you tackle this activity with precision and speed. This way you'll have more time to spend doing the things that are truly important, like pampering yourself in your spotless bathroom with a bubble bath and a face mask. Here are 7 genius bathroom cleaning hacks you need to know.