Crochet Basics: Basketweave Stitch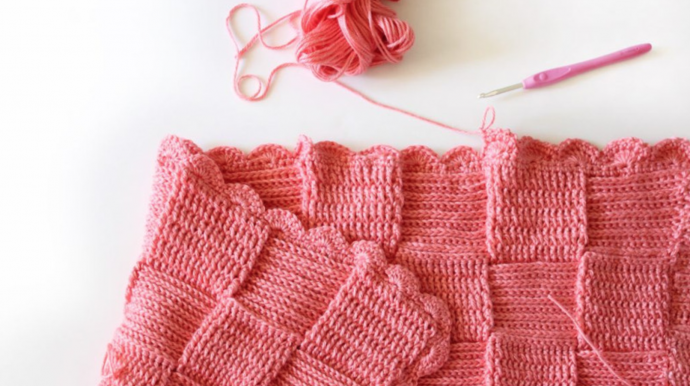 Crochet is an art form, a passion, a therapy, whatever you want to call it, to me it is the most fun you can have with yarn. So, let's continue to create yarn magic, one stitch at a time! Today's
stitch is Basketweave Stitch. The crochet asketweave stitch consists of sets of front and back post double crochet stitches, creating a fabric with a gorgeous woven texture. It's a wonderful stitch to use for crocheting patterns like scarves, blankets and washcloths — make sure you know how to do it in time for your next project.
This stitch is perfect for blankets, cushions, shawls, scarfs and cowls, hats and gloves, and any accessories.
Abbreviations
ch: chain
dc: double crochet
fpdc: front post double crochet
bpdc: back post double crochet
Pro Tip: This stitch is done using a multiple of 6 stitches plus 4. Our swatch started with 16 stitches and used worsted weight yarn. For a scarf, you may want to try chaining 28 or 34.