Crochet Basics: Vertical Filet Stitch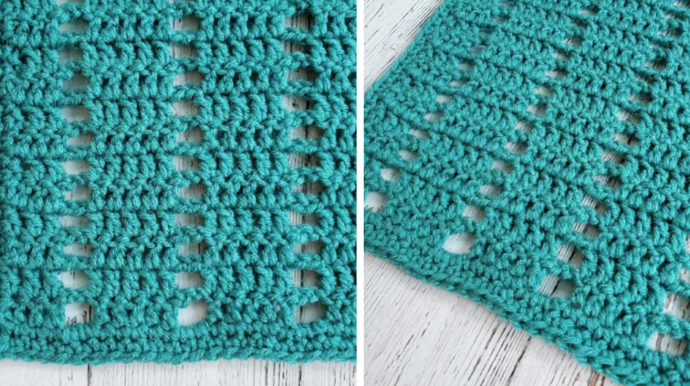 Crochet is an art form, a passion, a therapy, whatever you want to call it, to me it is the most fun you can have with yarn. So, let's continue to create yarn magic, one stitch at a time! Today we are going to learn the Vertical Filet Crochet Stitch - a really simple filet stitch that creates vertical stripes. If you can double crochet and chain, you can do this stitch.
I really enjoyed the simplicity of this stitch. It is a great one for beginners to add o their repertoire or more advanced crocheters looking for something to work on while watching the latest episodes of their favorite TV show. Blankets, scarves, cowls, shawls… the project option for this crochet stitch are endless.
You'll start your row off with 3 double crochets. After that you chain 2 and skip 2, then 5 double crochets, then chain 2 and skip 2. Then you repeat that pattern across and end with a double crochet in the last 3 stitches. Basically, after the setup row, you double crochet in each double crochet and chain 2 and skip all the ch-2 spaces.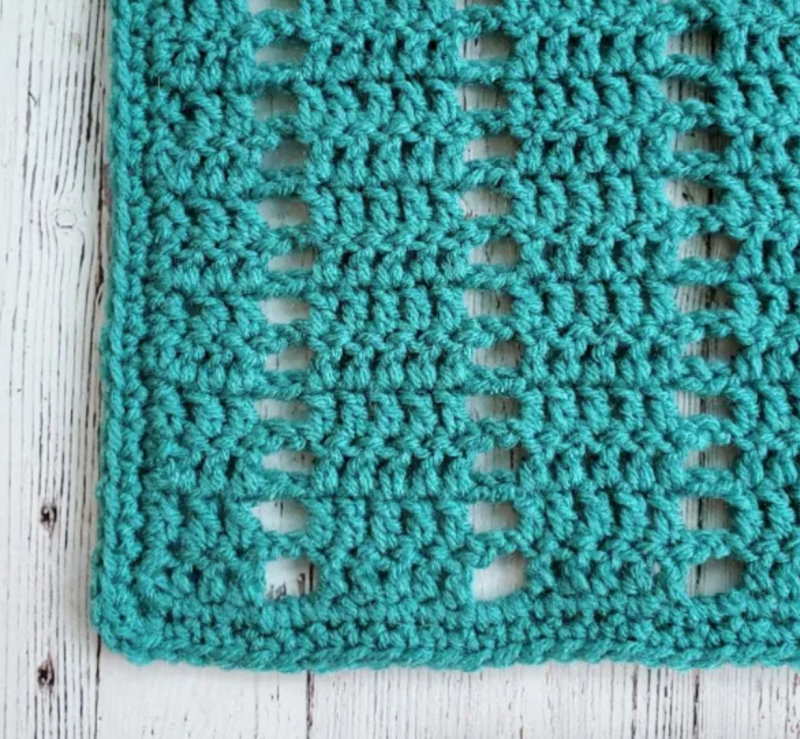 Instructions
Notes: Ch 2 does not count as a stitch. To make this square bigger or smaller chain any multiple of 7 plus 3
Ch 38 to start.
Row 1: Dc in 3rd ch from hook and in next 2 chs, * ch 2, skip 2 chs, dc in next 5. Repeat from * across until 5 chs remain. Ch 2, skip 2 chs, dc in last 3. Turn. (26 dc, 5 ch-2 spaces)
Row 2: Ch 2, dc in same st as ch 2 and in next 2, * ch 2, skip ch-2, dc in next 5. Repeat from * across. until last ch-2 space. Ch 2, skip ch-2 space, dc in last 3. Turn.
Row 3-36: Repeat row 2. On last row do not turn, continue to border.
Border
Round 1: Ch 1, sc evenly around placing 3 sc in each corner st and 2 sc in each ch-2 space. Join to top of 1st sc with sl st.
Repeat as needed until your square is the desired size.
Happy crocheting!