Crochet Basics: Granny Stripe Stitch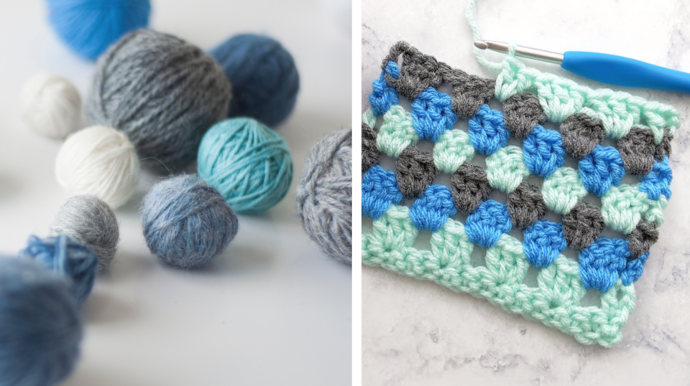 Crochet is an art form, a passion, a therapy, whatever you want to call it, to me it is the most fun you can have with yarn. So, let's continue to create yarn magic, one stitch at a time! Today's stitch is the Granny Stripe Stitch. The Granny Stripe Stitch is a timeless stitch that every crocheter should have in their back pocket! Learn to crochet this iconic stitch along with me in today's photo tutorial!
The Granny Stripe stitch is similar to the granny square in that it is comprised of three double crochet clusters but are arranged in a straight line rather than in a square. This is a very versatile stitch and can be used for many projects such as blankets, dishcloths, wraps, shawls, placemats and so much more! This stitch looks best when worked in multiple colors, so grab your favorites and learn to crochet this stitch right along with me.
Materials
3 colors of yarn (100% acrylic, medium-4 weight yarn)
5.0 mm hook
Scissors
Yarn needle
Instructions
Step 1: Make a foundation chain with a multiple of 3 plus 2. For this example ch 17 (my multiple of 3 is 15, plus an additional 2)
Step 2: Starting in 2nd ch from hook, sc across the row. Turn.
Step 3: ch 3
Step 4: Make a dc in the 1st stitch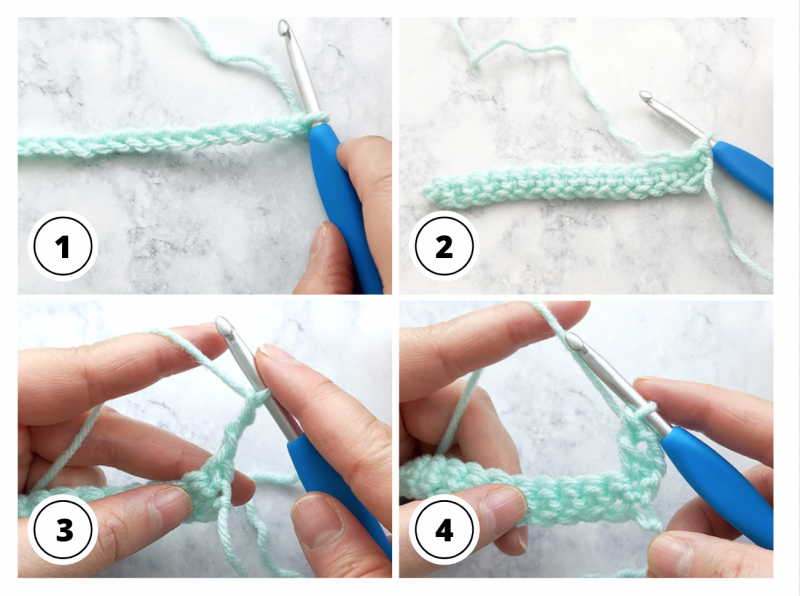 Step 5: *Skip 2 stitches, make 3 dc in next stitch; repeat from * until you reach your last 3 stitches
Step 6: Skip 2 stitches, make 2 dc in the last stitch, but stop before completing the last yarn over on your last dc. Complete last yarn over with your new color. Cut old color and turn.
Step 7: ch 3
Step 8: Make 3 dc in the next cluster space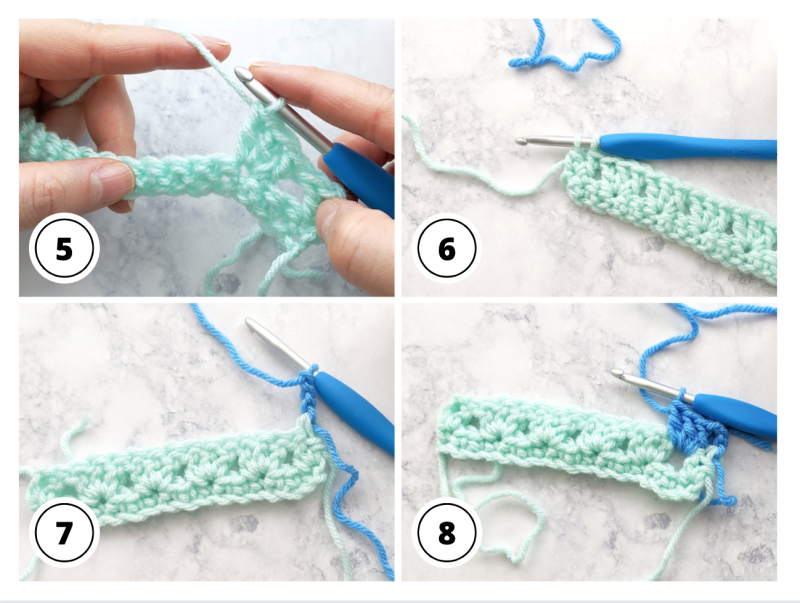 Step 9: Make 3 dc in each cluster sp across the row
Step 10: make a dc in the top of your turning chain from the previous row. Change color using same technique referenced above. Turn.
Step 11: ch 3
Step 12: Make a dc in sp between your last dc and cluster from prev row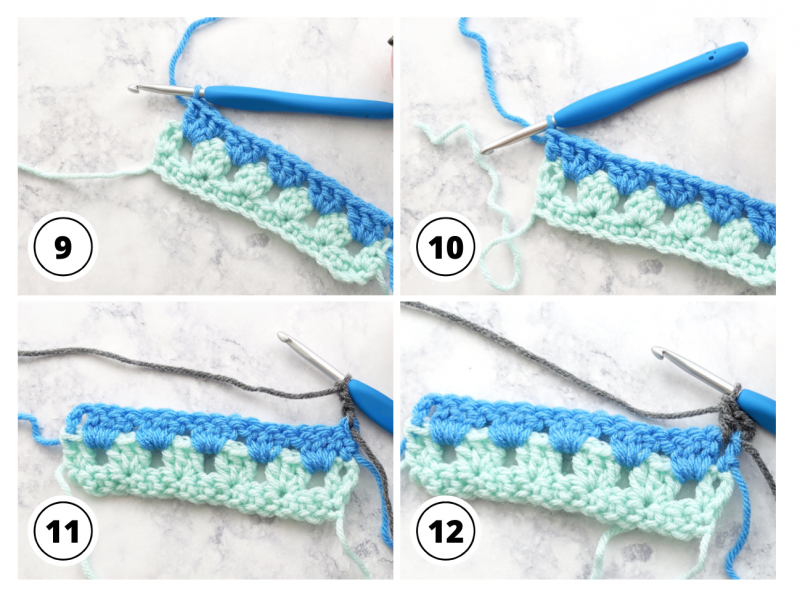 Step 13: Make 3 dc in next cluster space
Step 14: make 3 dc in each cluster sp across row
Step 15: Make 2 dc in space between the starting ch 3 and 1st cluster from prev row; turn.
Repeat Steps 7 – 15 until you reach your desired length!
Weave in all ends.