Crochet Basics: Cabbage Patch Stitch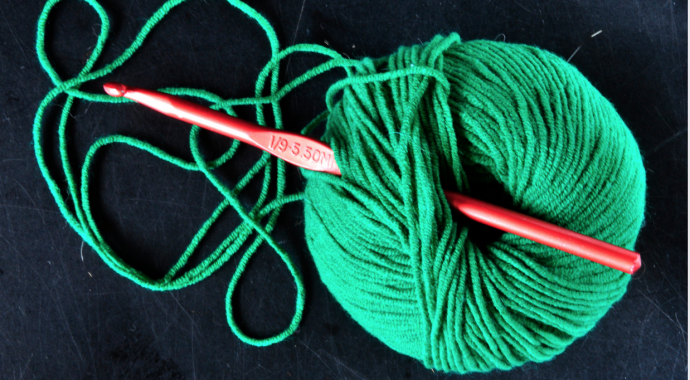 Crochet is an art form, a passion, a therapy, whatever you want to call it, to me it is the most fun you can have with yarn. So, let's continue to create yarn magic, one stitch at a time! Today's stitch is the Cabbage Patch Stitch. The name of this stitch is what intrigued me to try it and I am so glad I did. I hope you will like it, too! This stitch is made up of a 2-row repeat. One row of crossed double crochets and then a row of shells stitches. It works up quickly once you get the stitch pattern memorized. This unique crochet stitch would make a really lovely blanket, scarf, or wrap. Its very versatile and looks good in stripes that change color each row or every 2 rows.
My best tip for success with this stitch is to keep your foundation chain loose. You can do this by simply being mindful and crocheting with a looser tension or by going up a hook size for the chain only. This crochet stitch is worked entirely of double crochets and chains. It has alternating rows of double crochet shells, which means a group of stitches worked all in the same stitch. In this case it's 4 double crochets. Then on the next row you make crossed double crochets all the way across. Don't worry if you aren't familiar with a crossed double crochet. It's simple, you'l see. Grab your yarn and hook and let's get started!
Instructions
Step 1
Row 1: Skip 4 chs, 4 dc in next *skip 3 chs, 4 dc in next repeat from * across until 2 chs remain. Skip 1 ch. Dc in last. Turn.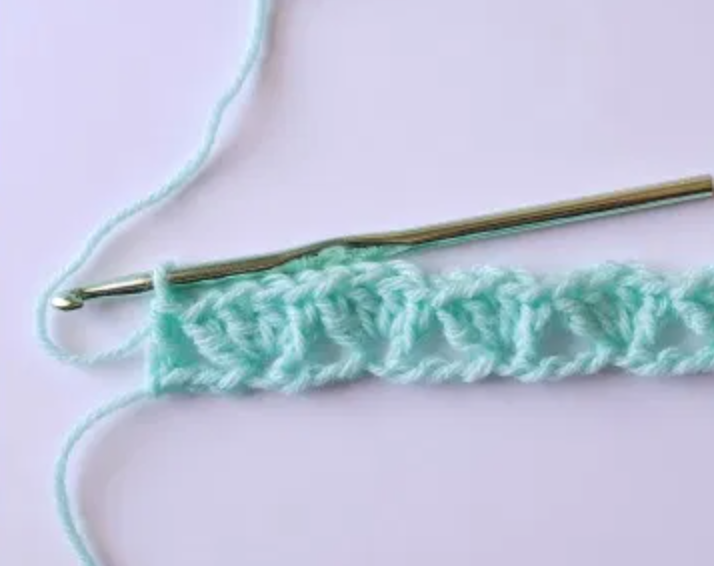 Step 2
Row 2: Ch 3 (counts as 1 dc) *skip 3 sts, dc in next. Ch 2, Dc back into the first skipped st. Repeat from * across. Dc in top of ch 3. Turn.
Step 3
Row 3: Ch 3, 4 dc in each ch 2 sp across. Dc in top of ch 3. Turn.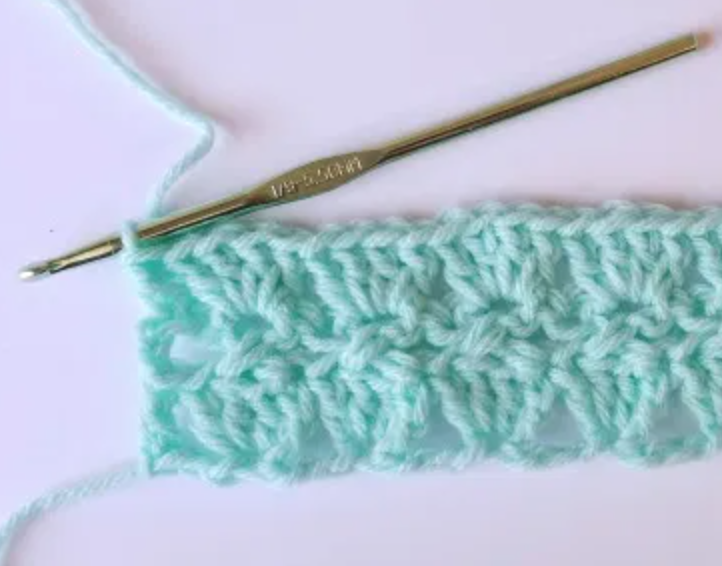 Repeat rows 2 & 3
Fasten off, weave in ends, and that's it!
Did you understand the crossed double crochet from row 2? In the first row, you made groups of 4-double crochets. In the second row, you will make a double crochet in the last double crochet of the group from the previous row. Then chain 2. You will finish your crossed double by making 1 double crochet back into the first stitch of that group of 4.
And that's all there is to it! Really simple!