Crochet Basics: Bead Stitch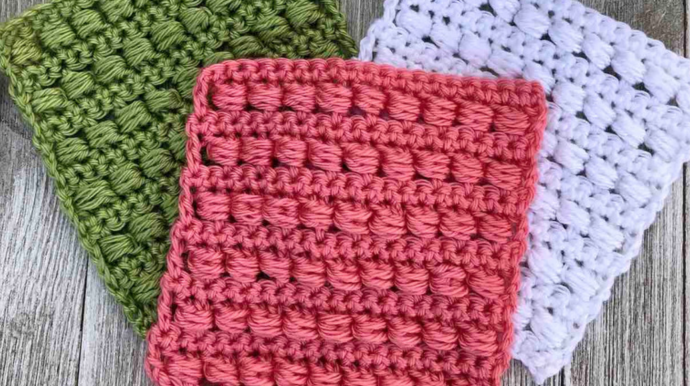 Meet the Crochet Bead Stitch. I know this stitch may look a little complicated, but it's really not! It's actually super simple, trust me! The Bead Stitch is such a neat, textured stitch. While it is a yarn eater, this crochet stitch is fun to work up and is gorgeous too! Learn how to crochet the Bead Stitch with this illustrated tutorial.
The Bead Stitch is made up of two elements: the double crochet that acts as the backbone of the stitch, and then wrapping the yarn around that double crochet. It might sound confusing, but it's really easy once you learn how!
Here is what you will need:
Any size hook. I used H8/5 mm crochet hook
A yarn weight that works with your hook size. I used worsted weight yarn. You can use thinner or thicker yarn, just be sure to use a hook size that is appropriate for your yarn weight.
Tapestry needle and scissors
Instructions
The bead stitch is worked over 2 stitches. Make a foundation chain to the length of your choice as long as the number of chains is even. When working back and forth, I like to start and end with a dc. I also like working a row of hdc in between the bead stitch rows.
Step 1: dc in the next st.
Step 2: then work around the post of the dc just worked as follows: yarn over, pull up a loop
Check picture 3 – this is how it looks after this part.
Step 3: then, yarn over, insert hook around the post again, pull up another loop.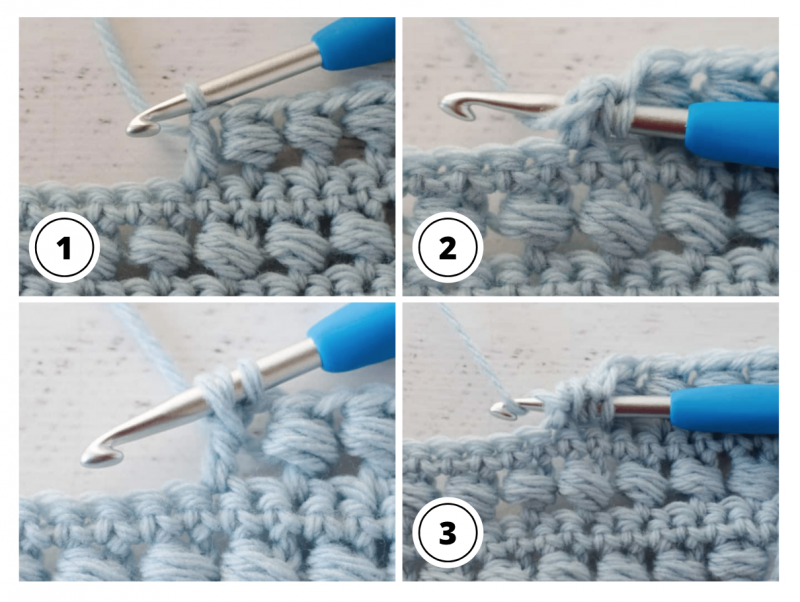 Step 4: yarn over again (3rd time) and pull up a loop. There are now 7 loops on the hook.
Step 5: yarn over and pull through all 7 loops on the hook.
Skip the next stitch (because the bead stitch takes up 2 stitches).
Simple pattern to practice the Bead stitch.
For the bead stitch crochet swatch, chain an even number of stitches.
Ch 20
R1: work a hdc in the 3rd ch from the hook. Work a hdc in each ch across.
R2: ch 3 and turn. (The chain counts as a dc.) Work a bead stitch, starting with a double crochet in the next stitch. Work bead stitches across the row. End with a dc in the last stitch. (Row has a dc on either end and 9 bead stitches)
R3: ch 2, hdc across.
Repeat rows 2 & 3 for the pattern.
There now, that wasn't so hard, was it? Of course not! Like I said, this stitch may look intricate, but it's really not that complicated once you learn how to do it. Practice a bit, and you'll master it! Happy crocheting!