8 Tricks For the Tidy Baker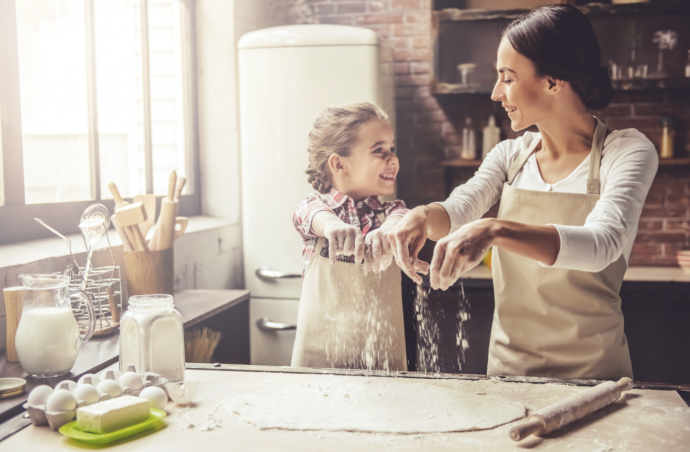 Because having a tidy kitchen makes cooking easier and more enjoyable, today I'd like to share with you 8 tips and hacks for tidy baking!
I've actually had a long history of messy cooking. As a teen, I would whirl through the kitchen like a tornado when I baked something. My sisters would complain about the mess I would leave in my wake. When I got married, to my surprise, I found that my husband placed an emphasis on keeping a clean kitchen. This perplexed me at first, but over the years I've come to see the benefits of a tidy kitchen. I only wish I could have appreciated this lesson sooner.
These quick and simple hacks will change how you bake for the better, I promise! Enjoy!