Crochet Basics: Front & Back Loops Crochet Tutorial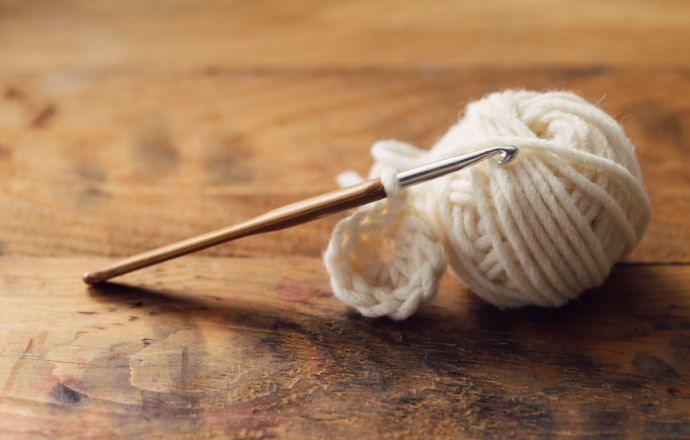 Learn how to change the look of basic crochet stitches by crocheting through the back loop or front loop only. It may sound difficult, but I promise you it's not. When crocheting in the front and back loops only, you will be crocheting into one loop instead of two. By inserting your hook though only one of the stitch loops, you can create pretty ribbing and ridged texture on the fabric that stretches but remains solid.
What are the front and back loops in crochet?
In most standard crochet patterns (you may find a lot of free patterns on the main page here: www.craftorator.com), the stitches are usually worked into both loops of the stitch on the row below. This means that you insert the hook under both loops of the stitch on the row below and then work your stitches.
When you first learned to crochet, you may have accidentally inserted the hook under just one of these loops. Although this would have been wrong at the time, you can use this alternative method of working stitches to create textured effects. Take any piece of crochet fabric that you might have in progress and take a look at the v-shaped loop at the top of one stitch. Make sure you have the fabric orientated so that the side you're working on is facing you. The front loop of the stitch will be the single strand of the v-shaped loop that is closest to you. The back loop will be the other strand that's farthest away from you.
If you worked the next row into just the front loops, when you turn the fabric at the end of the row, what were the empty back loops will now be called the front loops.
This can be a little confusing, but just remember to have the side of the fabric you're working on facing you before you label the front loops and back loops.
Once you learn how to work stitches into the front loop or back loop, you will be able to create all sorts of textured effects in your fabric! By using different combinations of front loop stitches and back loop stitches, there's a near-infinite number of textures you can crochet. You don't have to stick to just double crochet stitches though, you can work any stitch into the front or back loop, from treble stitches to triple treble stitches, and even slip stitches.
If you've missed the previous lesson on how to make the slip stitch, please check it here: https://lifehack.craftorator.com/117-how-to-slip-stitch-in-crochet.html
Now let's practice both techniques.