Crochet Basics: Learning the V-Stitch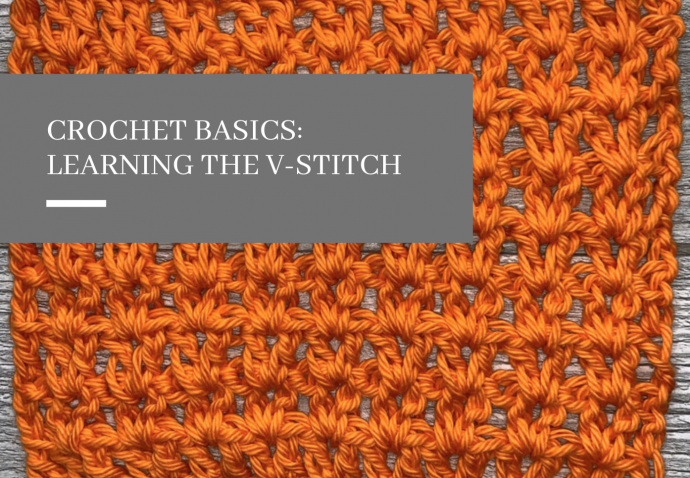 The traditional crochet V-stitch is aptly named because it looks like a "V". It's a great stitch for crocheters of all skill levels and works well in lots of projects like blankets and scarves. The stitch is worked with just the chain and double crochet so it's easy to master and it works up quickly. While there are different ways to crochet this stitch, I'd like to walk you through the most common version - the double crochet V-stitch.
Take your time and practice until you have confidence in your crocheting this stitch. I hope you find this tutorial helpful in learning a unique crochet stitch. Let me know your thoughts.