8 Book Storage Ideas & Hacks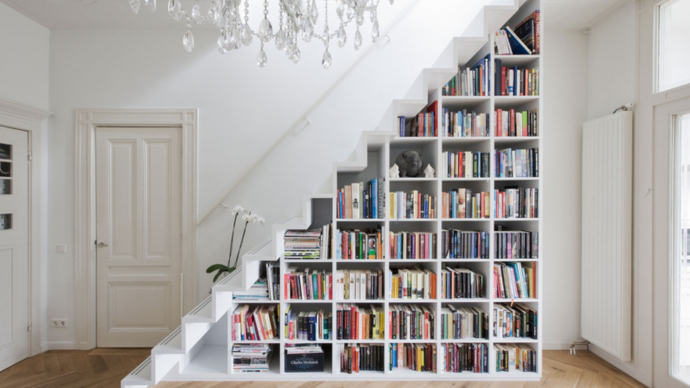 While we all love the idea of a big home library, many of us don't have the luxury of floor-to-ceiling bookshelves to store our collection. Sometimes we donate old books to free some space for the new ones, or restrict our bookstore ventures, dreaming of a time when we'll have enough space for that enormous library we've been dreaming of. If you're a big time reader, and if that sounds familiar, here are some creative ideas and shelving solutions that prove you can store a lot of books in small spaces in a simple way!
Keep in mind that books do best in room temperature (70 F) with low humidity and not in direct sunlight. Regular dusting and wiping them down with a cloth will prevent a buildup of dust and damage.
The variety of ways you can store your books is never-ending. Classic wall mounted bookshelves can provide room for other accents and decorative objects, while super trendy floating shelves save floor space and create a fun effect on your walls. Don't just store your books – make them an essential part of the decor!