4 Unique Uses for Pantyhose #2
Step 5: Pot and Dish Scrubber
No need to keep buying new dish towels when you have SO many old pantyhose. Clean cooked on food and oil spills off your cookware. Just add dish soap and a bit of man power.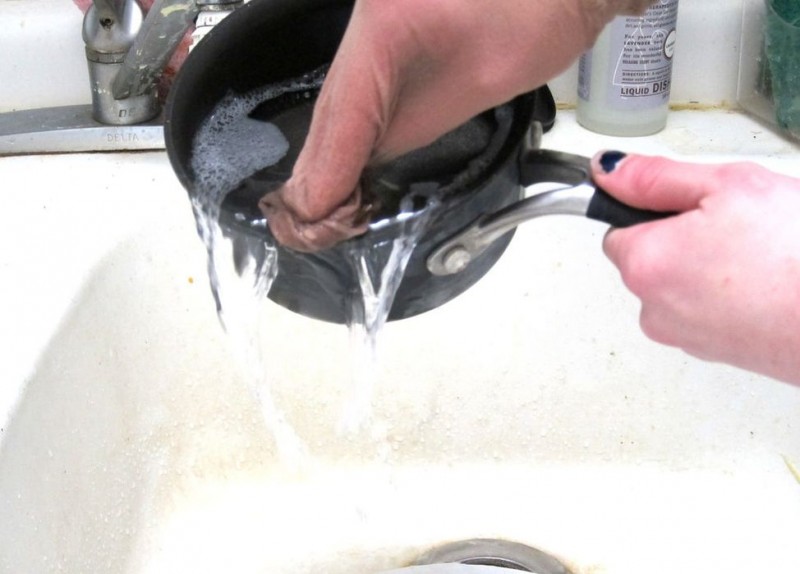 Step 6: Store Magazines
Tidy up your shelves and craft stations. You can use pantyhose to neatly store magazines and rolls of paper. The long thin shape of pantyhose is perfect for storing cylindrical objects. Just roll the magazines up and put in the pantyhose and they won't unravel.
You can see how neatly the magazines sit on the shelves above my washer and dryer.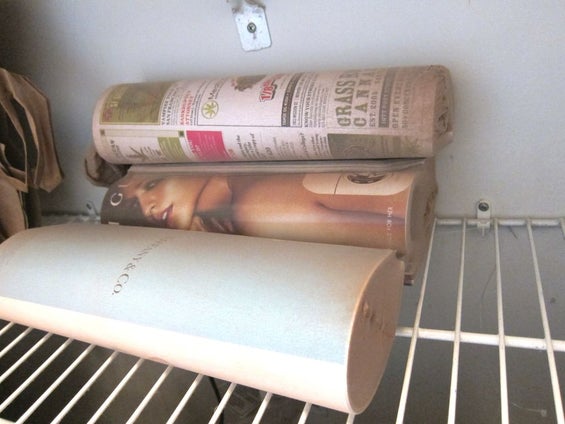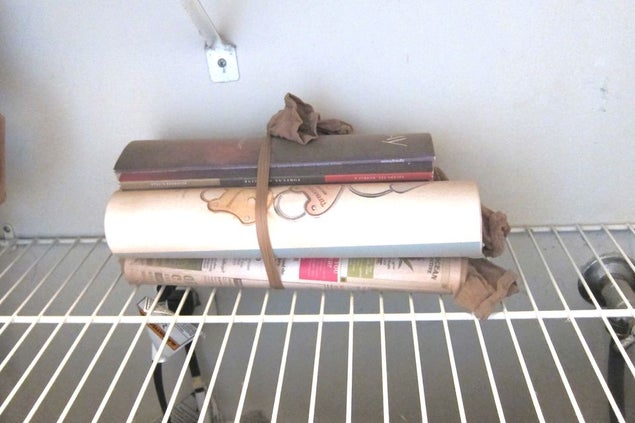 Step 7: Ponytail Scrunchy
Theres something about wearing pantyhose scrunchies that makes you want to take hundreds of myspaces photos in the bathroom. Check out a few of my favorite pics from my photo shoot.
How can you achieve this look - cut off the top band of your pantyhose and tie it in your hair like a scrunchie.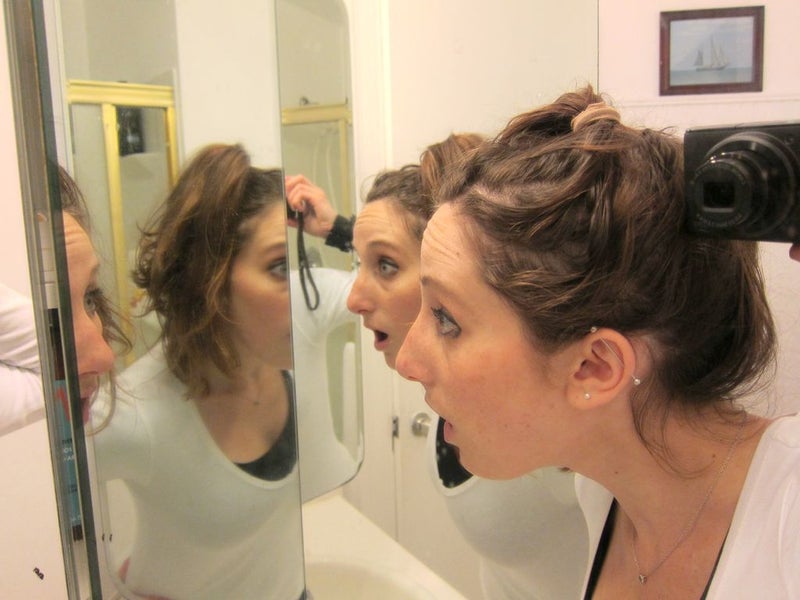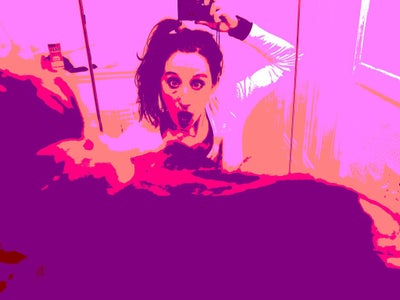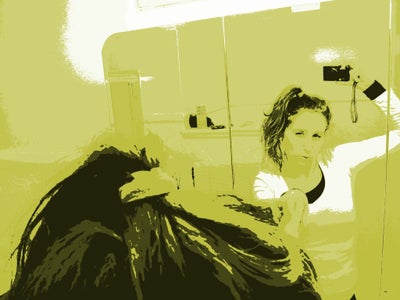 Step 8: Cotton Ball Substitute - Remove Nail Polish
For some reason I have always hate the way cotton balls feel. I can't really explain it but squishing them makes me shudder. I usually use toilet paper when removing nail polish, but I found that using pantyhose is a much easier solution. Nail polish comes off faster and easier when you use pantyhose instead of cotton balls or toilet paper. You can also reuse the pantyhose so no waste is produced!